Veka Expands Customer Support Team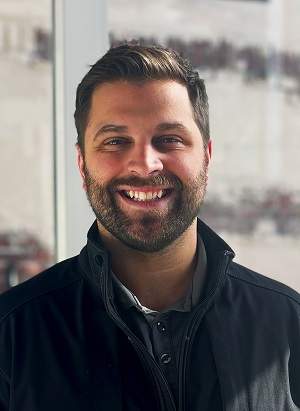 Veka Inc. onboarded two new technical account managers (TAM) to support its North American customer base. Matt Dillon started at Veka in 2021 in the quality assurance department and is being promoted into the TAM position. A veteran of the United States Air Force, Dillon holds a BS in Industrial Technology/Engineering from Southern Illinois University. Matt brings 35 years of experience in the areas of research, technical analysis, strategy development, program and project management, engineering consulting and cost estimating. With 20 years of cross-cultural and international business experience in East Asia, Dillon speaks fluent Mandarin and has experience with military aircraft, avionics and DoD major systems acquisition.  
Joining Dillon on the technical account team is Jeff Scanlon, former regional sales manager with Axalta Coatings, where he covered portions of the Midwest and Northeast. Jeff holds a BA in Business Administration from California University of Pennsylvania and his strong background in equipment installation and operation and troubleshooting is ideal for the TAM position at Veka, according to a company statement.
Both will engage in window and door technical training during the first two quarters of 2022, and work closely with Veka's current customers, doing business on the eastern side of the U.S. on technical issues, and with prospective customers assisting with manufacturing layouts, product jump-starts and tooling modifications.
Jeff Faulk, divisional sales manager, says, "Adding two new technical account managers concurrently really bolsters our customer support team in the East. Matt and Jeff bring years of diverse, outside experience to an already strong technical team. We are excited for them to integrate into our customers daily operations and are confident they will be effective in providing appropriate solutions to their challenges."