Product | Solution
CleanCut 1800 Series Glass Cutting & Edge Deletion System by GED Integrated Solutions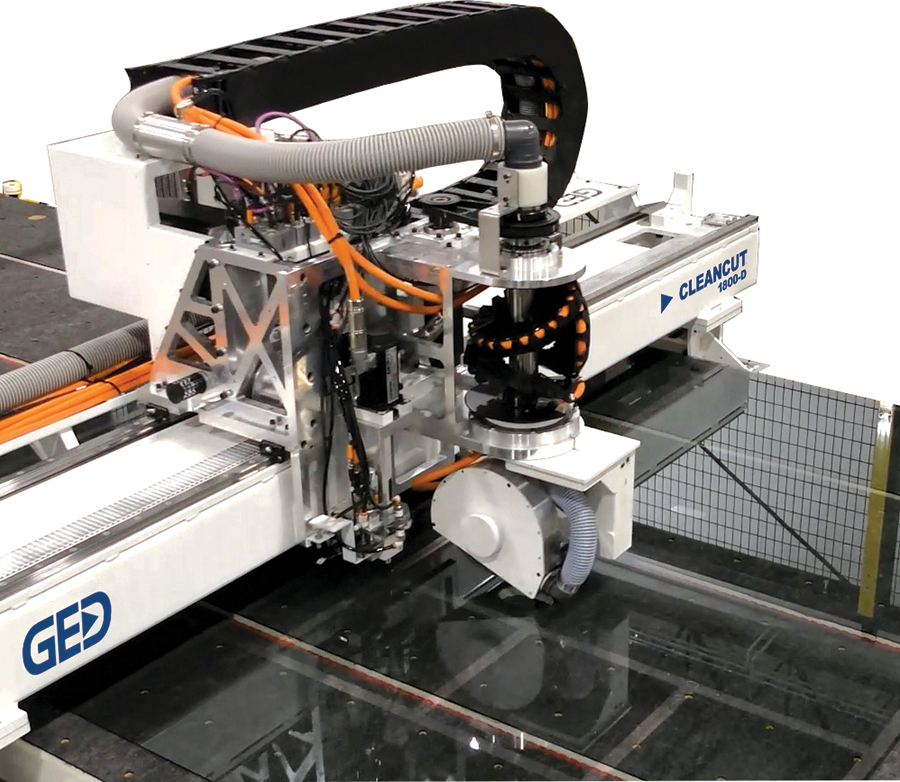 Challenge

GED saw the need to offer a cutting-only model and an edge deletion and cutting model machine with enhanced speeds and increased throughput, all while maintaining myriad options manufacturers want while selecting a glass production system.
Solution
GED's CleanCut™ 1800 Series of glass cutting tables—which includes a cutting only model (1800) and an edge deletion and cutting model (1800-D)—complement the CleanCut 1700 Series and are scaled to accommodate larger glass, a maximum of 96 by 130 inches (244cm x 330cm). 
The systems combine patented technologies in hardware and software that allow customers to produce more IGUs in a shift more efficiently and at higher quality. In-house testing, using four different cut patterns, have shown a 44 percent improvement in processing time in an eight-hour shift. This equates to 159 sheets of glass processed in an eight-hour shift. 
Programmable cutting and deletion force uses electro-pneumatic actuation to deliver precise amounts of pressure for each glass stock, resulting in reduced glass waste due to breakage, improved scoring and deletion quality, and reduced operations disruption. A regenerative braking system feeds unused power back to grid to provide energy savings and reduce the elimination of braking resistors and excessive heat generation. 
This all adds up to lower total operating costs and higher-quality residential windows. Learn more at gedusa.com or call 330/963-5401.