5 Takeaways from the 2022 Industry Pulse
A hot market is challenged with persistent supply, labor challenges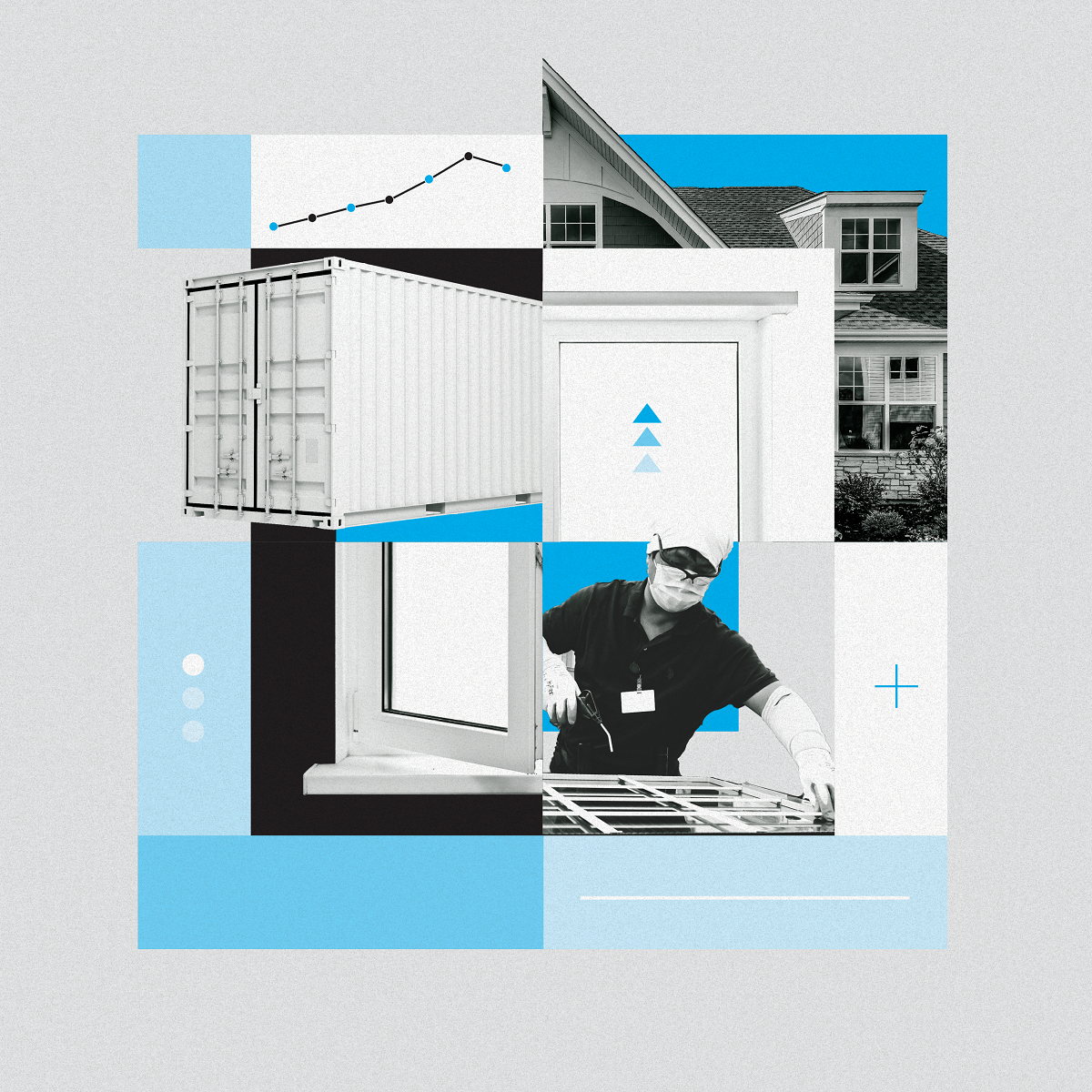 The industry entered 2021 after a surprisingly strong second half of 2020, but in an environment still rife with uncertainty around the coronavirus pandemic and economic factors. Although supply chain and labor constraints affected companies across the entire spectrum of the residential fenestration industry, the situation rapidly devolved throughout the year, worsened by ongoing labor issues, rising costs and soaring demand.
This year's annual Industry Pulse survey takes stock of how the industry is responding to those challenges, as well as where companies are focusing on business and product growth. Below are the top five takeaways from this year's report.
1. Companies may be looking for new suppliers.
Nearly 60 percent of survey respondents tried a new supplier during 2021 and 62 percent indicate they will try a new supplier in 2022, with 28 percent considering doing so. Material availability reigned as the top reason for seeking a new supplier, as well as pricing and turnaround times.
And, of the half of respondents that said they sourced materials internationally, nearly three-quarters said they'd consider looking for domestic sources this year, citing fewer risks, international shipping issues, time and price reduction and freight logistics as primary reasons.
2. Supply challenges hurt productivity.
Rampant material shortages are affecting how products can be developed and even which ones can make it to market right now. Silicone and resins are especially difficult to acquire right now. Even though steel and aluminum are easier to come by than a year ago, the costs are still higher than pre-pandemic and companies continue to play "catch up" from when those materials were tougher to acquire. Several sources in this year's Industry Pulse agree that if material availability wasn't such an issue, they'd be able to produce more product, engineer new ones and bring in more business.
3. The labor market is worsening.
Although three-quarters of respondents say they'll hire this year, that is a task easier said than done. Economists predict the labor shortage will be a pain point for many years to come; the pandemic only exacerbated an already profound problem.
Not only is it challenging to find enough people, but the type of worker needed evolves alongside the industry. For example, although automation on the factory floor may reduce the number of required employees, it often requires an employee with a different kind of skillset and one that has some technical prowess to understand the automation.
Some companies have risen minimum hourly wages while others focus on benefits, safety and company culture.
4. Functionality, efficiency drive product development.
Functionality and energy efficiency nearly tied as where companies indicated they'd put product development dollars this year. The proposed Energy Star 7.0 draft has led many companies to explore how to boost efficiency in their windows and doors. Among the top methods for increasing efficiency are triple pane, gas fill and dynamic glass.
Vinyl windows remained in the top slot as products highest in demand, with traditional patio doors and multi-panel doors in a distant second and third.
5. This is the year to upgrade, improve technology.
The pandemic and its myriad challenges caused many companies to focus on working in the business and distracted them from work they were doing on the business. That may change this year. Software companies are starting to see pent-up demand coming to fruition, with numerous requests for upgrades and implementation, including migrating from server-based to cloud-based solutions and software that can help provide transparency and ease to the complicated supply chain landscape. And, as automation continues its upward trajectory, having software to power and keep up with the machinery is paramount.
See the full report in the January/February edition of Window + Door.