Case Studies | Doors
How doors can transform a home, plus market insights from manufacturers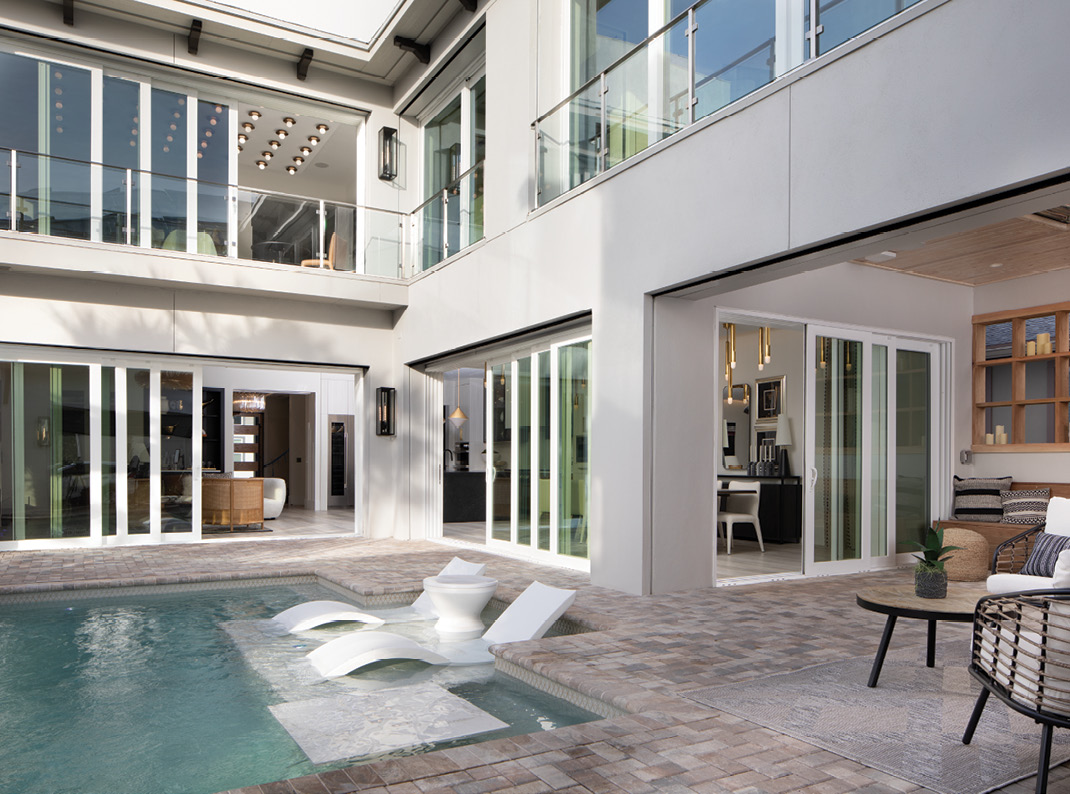 Above: Ply Gem Perspective Multi-Slide Vinyl Patio Doors, Orlando, Florida
Demand for residential doors has expanded in recent years. According to the Fenestration and Glazing Industry Alliance 2021/2022 Study of the U.S. Market for Windows, Doors and Skylights, demand for entry doors in new construction in 2021 grew 8 percent. Entry door remodeling and replacement, meanwhile, declined at 2 percent. The total market grew by 2 percent versus 2020 and is expected to continue growth through 2024.
The Window & Door Manufacturers Association's 2022 U.S. Market Study for Window & Patio Door, Entry Doors and Architectural Doors also reflects category growth, with total residential shipments posting an increase of 3.8 percent (2.5 million units) from 2020. Consumer and builder confidence amid rising costs could result in a slowdown in 2023-2024, with units shipped expected to grow about 1 to 2 percent.
The following collection of case studies and market insights is a brief illustration of how doors can transform a home.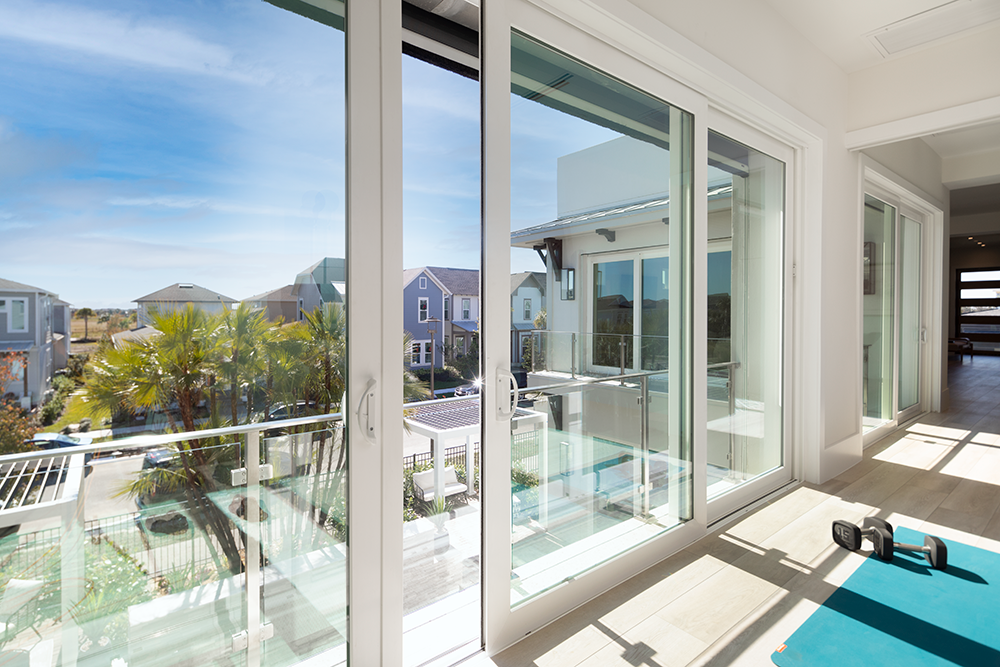 The New American Home 2022, Orlando, Florida
Products: Ply Gem Perspective Multi-Slide Vinyl Patio Doors
Project Overview: The designers of the 4,646-square-foot upscale-coastal concept wanted to develop a strong connection between the indoor and outdoor transitional living spaces. In a home built around a central courtyard, the installation of the patio doors allowed for activities to flow seamlessly across multiple areas of the house. With these doors located throughout the structure's upper and lower levels, the homeowners can appreciate the abundance of fresh air, natural light and unobscured wall-to-wall outdoor views they provide.
BSB Design Inc. was the project architect and Envy Homes served as the builder.
Market Insights: "The multi-slide patio door is aligned with the growing popularity of transitional indoor-outdoor living spaces, and the continuing trend of homeowners seeking larger windows and doors for more natural light. We're seeing more manufacturers offering vinyl as a material for their multi-slide patio doors, which provides an affordable, durable and attractive alternative to aluminum and aluminum-clad wood for builders and architects looking to add one to their projects. With the wide assortment of materials, configurations and sizes available, it means there's now a fit for virtually any home and budget," says Andy Karr, senior product manager, Cornerstone Building Brands.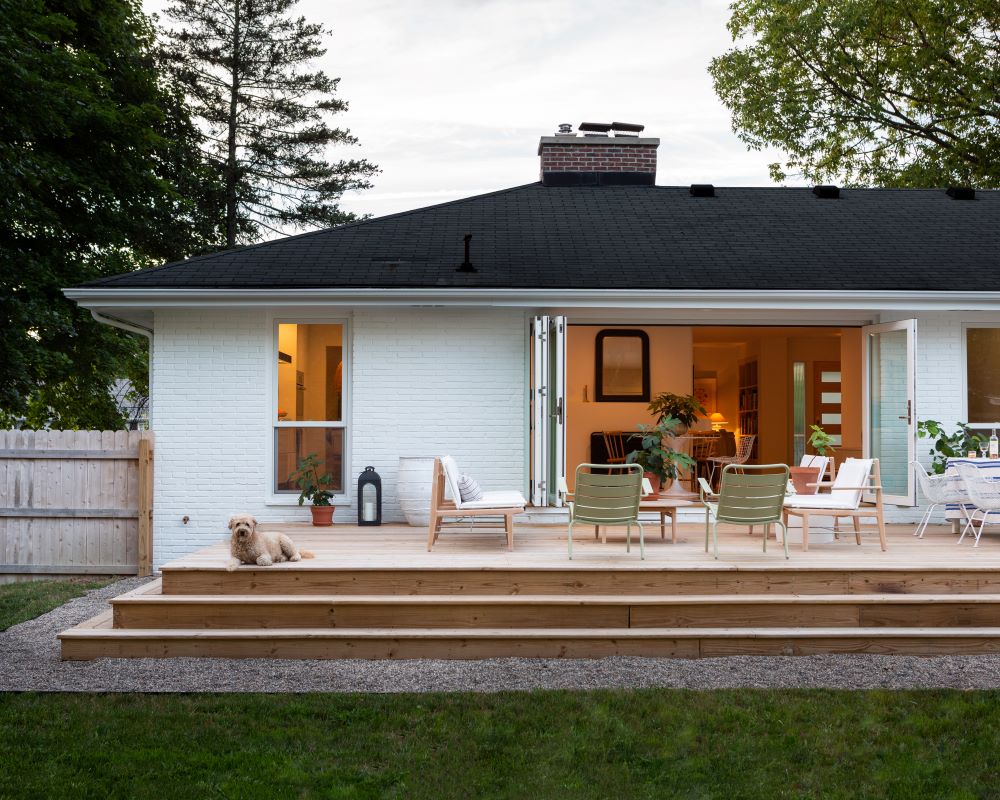 Ann Arbor Sanctuary, Ann Arbor, Michigan
Products: Andersen Custom Residential Entry Door (Inswing) with a Douglas fir exterior/interior and low-E4 tempered glass
Project Overview: Creative consultant, designer and editor Michelle Adams collaborated with Andersen Windows & Doors to renovate her latest personal design endeavor, a charming 1950s ranch in Ann Arbor, Michigan.
Photo Credit: Michelle Adams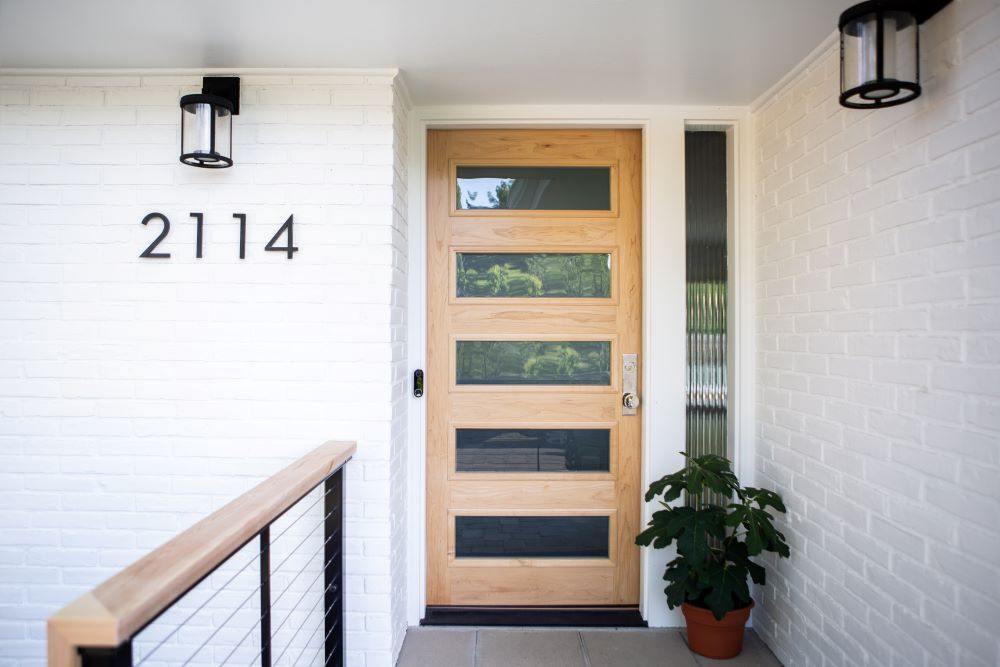 Inspired by California homes that seamlessly blend indoor and outdoor spaces, Adams set out to create her own slice of West Coast heaven in suburban Michigan. She built a modern deck spanning the entire width of the home and opened up the kitchen and living area to access it; knocking down a slew of old, drafty windows in the process and replacing it with a sleek Outswing Folding Door from Andersen, leaving the room feeling super bright and modern.
To tie the space together, Adams opted for a stunning custom entry door from Andersen and clean, easy-to-open 100 Series Windows that fit the streamlined minimal look of the home's architecture.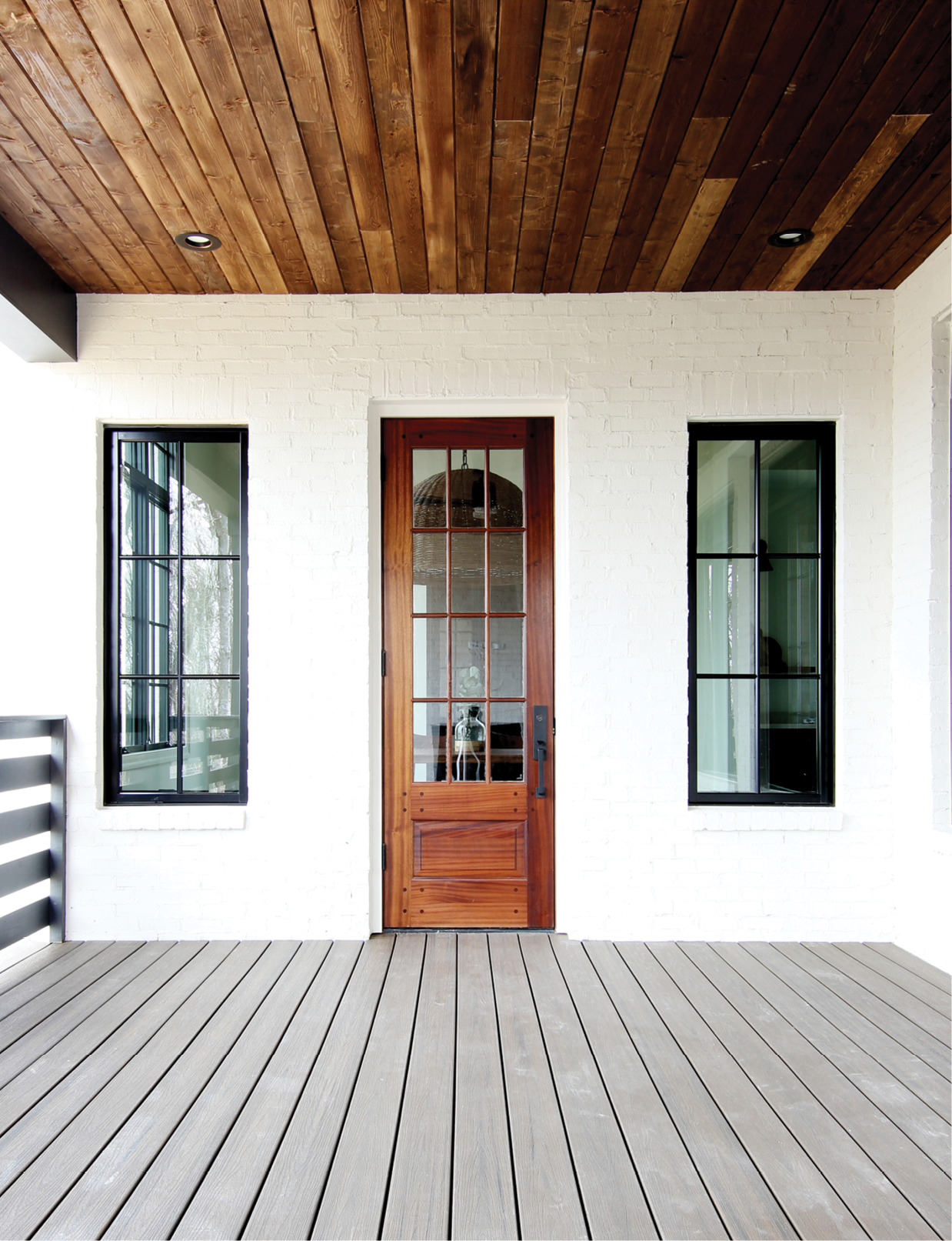 Outdoor Living Space, Kingsport, Tennessee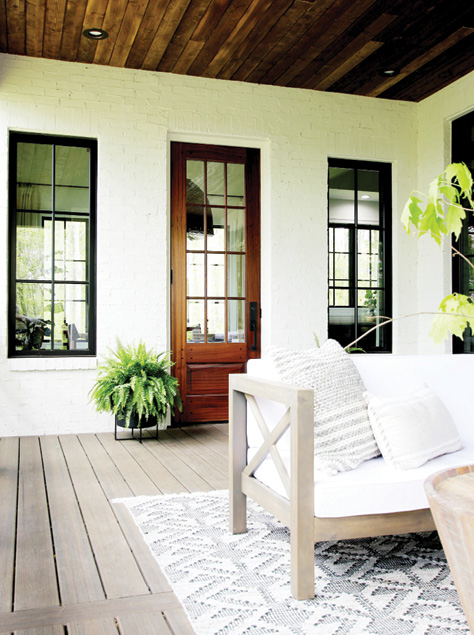 Products: Simpson Door Co. 77512 Nantucket in Sapele Mahogany from the Nantucket Collection
Project Overview: To bring a historic feel to their family's outdoor living space, Henry and Brooke of Plank and Pillow looked to a Nantucket Collection door in Sapele Mahogany from Simpson Door Co. Dressed in a traditional dark walnut stain for old-world charm, the richness of the wood door pops against the white-painted brick wall. The custom door features clear glass lites to allow more natural light to flood into the adjacent indoor dining room. Even though the husband-and-wife duo have a covered outdoor living space to enjoy year-round, Simpson Nantucket doors do not require a building overhang to maintain their 10-year warranty.  
Photo Credit: Simpson Door Co.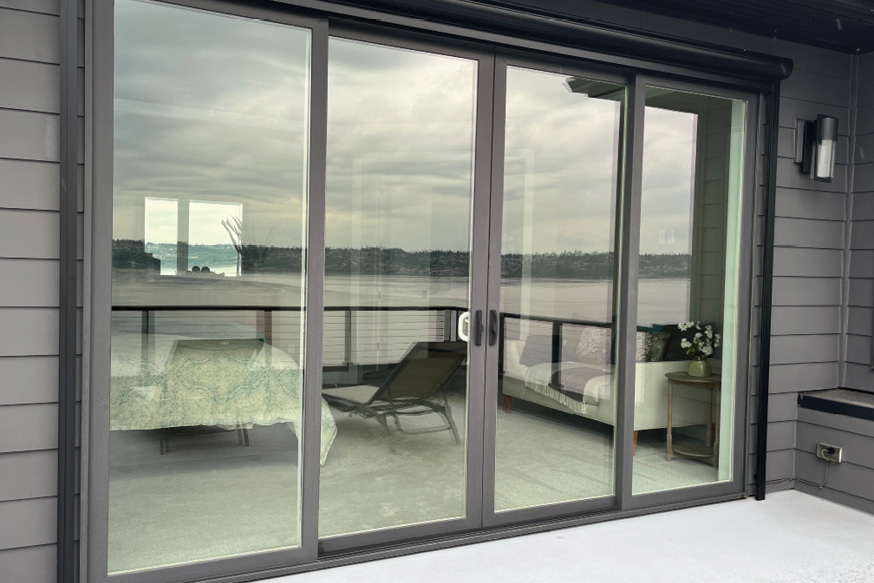 New Construction Home, Tacoma, Washington
Products: Milgard Tuscany Series V400 Sliding Door
Project Overview: The homeowner built a new construction home on Puget Sound in Washington. They chose a Tuscany Series | V400 4-panel sliding door because they loved how the large door extended their living space outdoors and brought the beauty, sounds and fresh air of the outdoors in. Color: Bronze Exterior / White Interior shown with D-Handle option and a multipoint lock.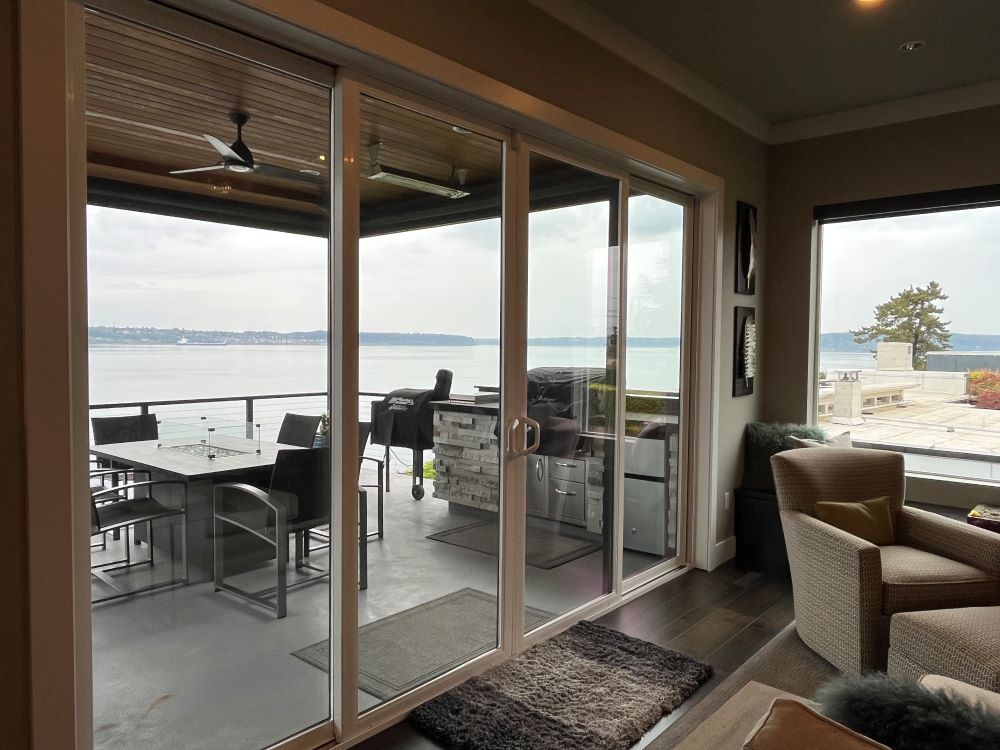 Market Insights: "Homeowners continue to seek expansive door systems that allow them to blend interior and exterior spaces, and builders across the country are eager to meet that need by including large sliding and folding moving glass walls into their designs. We are committed to investing in new products and technologies to support the growing popularity of these large door systems, as evidenced by the recent launch of our AX550 moving glass walls in the west and our 100 Series doors in the southeast," says Josh Williard, MITER Brands vice president of products.