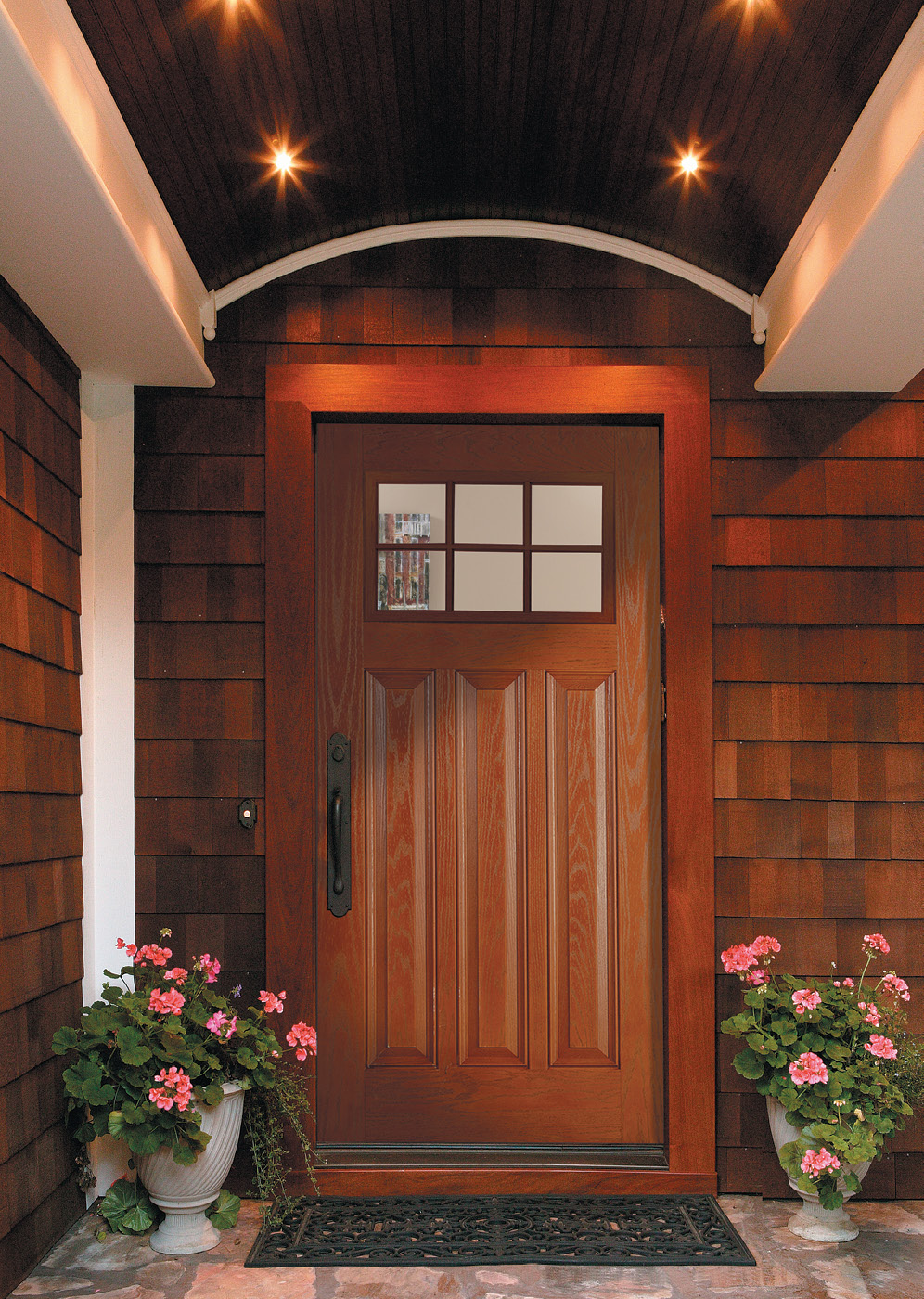 Architectural styles—even the most contemporary expressions of an architect's creativity—are drawn from the pre-existing, visual language of architecture inherited from earlier styles. These styles can remain with us in legacy buildings, modern revivals and elements repurposed and reinterpreted for newer styles, even long after the original cultural context and technical limitations that produced a style cease to be.
Consider the evolution of windows in architectural styles. Prior to the Industrial Revolution, there were limitations on the size of manufactured glass panes. This led to techniques such as caming for joining multiple panes together when larger, glass-covered windows were desired. These techniques gave rise to true divided light (TDL) and are reflected in architectural styles. For one example, we see this in the Tudor style, which often features transom windows and small panes separated by rectangular and diamond-shaped grilles. 
Architects continue to incorporate divided light into designs even though manufacturing large glass panes for use in windows and doors of any size has been possible for many decades. Divided light has transcended its origins and appears in a variety of architectural styles because it still has emotional resonance among homeowners.
Divided light as an architectural element, though, is not limited to windows. Architects and homeowners recognize how doorglass applied with divided light can complement modern and historic architectural styles by drawing upon the same visual language. 
TDL alternatives
Although divided light still generates curb appeal, modern requirements and expectations have made TDL cost-prohibitive or otherwise impractical for many homeowners. As an alternative approach to providing divided light, manufacturers developed simulated divided light (SDL) and grilles between glass (GBG).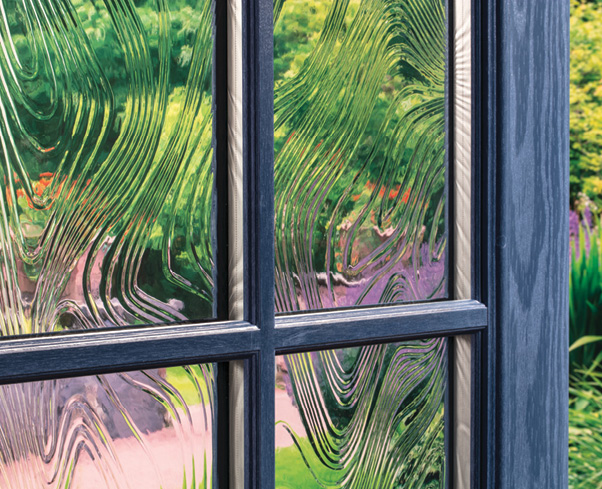 Rather than separating multiple individual panes with muntins, SDL and GBG provide the appearance of divided light by applying superficial muntins or grilles to larger panes in doorglass and windows. SDL and GBG are less expensive than TDL, which requires the engineering and installation of more components including multiple panes, the wooden muntin framework and concealed pieces meant to limit the leakage of air and heat through the gaps between the panes. Using a glass "sandwich" also helps eliminate air and water leakage. 
Alternatives to TDL also provide the benefits of simplified maintenance for homeowners. In most cases, TDL is created using wood grilles that, over time, require maintenance and upkeep and may deteriorate. Some SDL options incorporate grilles made with innovative materials that require little maintenance once they have been painted or stained. GBG options also require less maintenance than TDL. GBG grilles are encapsulated within two panes of glass and therefore don't require individualized cleaning for each pane. 
Options from manufacturers
The comeback of divided light as a sought-after architectural element has been noticed by doorglass and window manufacturers nationwide. Manufacturers are producing divided light glass in more sizes, textures and configurations than ever before. There are options to match any homeowner design preference and entryway dimensions.
New textures in divided light glass add a level of privacy that clear TDL glass never could. Incorporating soothing patterns in contrast to the hard lines of the grilles adds dimension and playfulness to a home's façade. In addition to offering new textures and levels of privacy, divided light glass is available in low-emissivity options, which can contribute to a home's energy efficiency.
Manufacturers are also incorporating more color into grilles, including two-tone grille options, giving customers more options to match surrounding architecture both inside the home and out.
The divided light look has roots in America's earliest home styles, but it remains with us, having grown to include both doorglass and windows. The resurgence of divided light as a design element, and the growing popularity of SDL and GBG options in contemporary home styles, indicate that divided light is here to stay. 
SDL & GBG: A Breakdown of Doorglass Options

With simulated divided light options, grilles are applied to the outdoor-facing and/or interior-facing sides of a doorglass. SDL replicates the look of true divided light at a lower cost with panes of glass and spacers that add dimension. SDL are available with injection-molded frames produced by a process where the SDL bar and frame are created together instead of having the bar applied to the glass and frame separately. This simplifies installation and reduces the chances of warping or separation from the frame.

Available at a lower cost than SDL, grilles between glass options feature grilles applied between two panes. The approach of housing the grilles within the glass simplifies maintenance for homeowners who can easily clean the outdoor-facing pane and the interior-facing pane without the additional depth of the grilles causing obstructions. 
Related Reading