Q+A with Joseph Machine: Capital Investments
The state of window manufacturing from an equipment supplier's perspective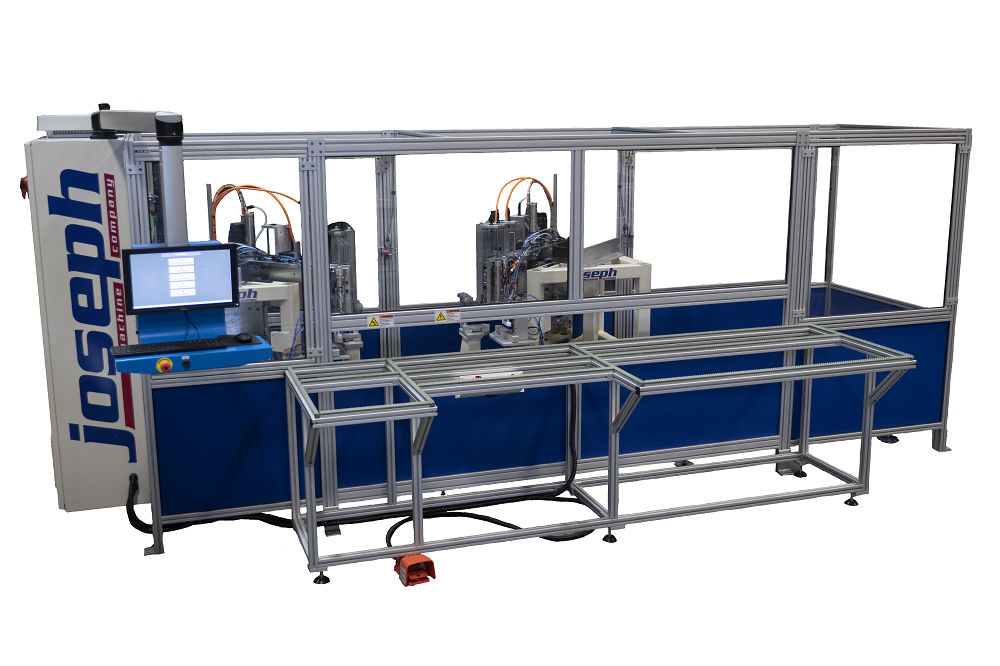 The 2022 Top Manufacturers Report details the conundrum of the fenestration industry post-pandemic: orders are nonstop with no signs of slowing, while product, materials and labor are no match for the demand. Automation and technology are critical to the resolution.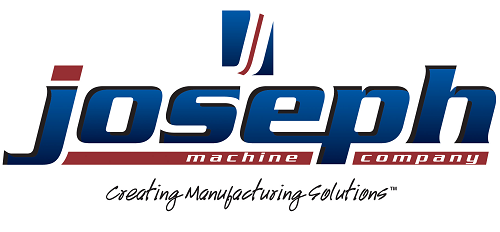 Window + Door asked Joseph Machine Company's David Kline, vice president of sales and marketing, and CEO Anthony Pigliacampo to address why it is crucial for manufacturers to continue to invest and how choosing the right partner makes all the difference in a successful transition.
WD: Let's dive right into the current state of the industry. What are you seeing from JMC's vantage point?
David Kline: Our industry is facing the same inflationary and labor pressures as everyone else. The good news is that demand is high; the bad news is fulfilling it is more challenging than ever. We believe automation is a solution to many of these issues. As wages rise and workers become harder to come by, automated solutions can allow manufacturers the ability to produce more with the same head count… and make the jobs easier so that the worker experience is improved, helping retention and satisfaction.
WD: Yes, labor is a big one. And, of course, supply chain. How is JMC navigating supply chain challenges?
Anthony Pigliacampo: The current supply chain challenges are unprecedented and unpredictable. We have worked to expand our supplier network and seek out alternative components so, when one is unavailable, we are not limited in our ability to produce machinery. Our experience in custom manufacturing has also helped us tremendously. We have a large engineering team that has been able to redesign various parts of machines around what we are able to source.
On our customers' end, supply chain certainly impacts lead times, but not nearly as much as high demand. There is a tremendous need in our industry for automated solutions right now and that is driving lead times more than anything else. It's paramount to be more proactive in budgeting and planning.
WD: Yes, and in the same vein, we hear manufacturers struggle to take a production time-out to focus on integrating new systems and equipment. What do you have to say about this time factor?
AP: What we see is that new solutions tend to integrate into operations easily and pay for themselves relatively quickly. Where time becomes important is planning for future needs. Customers often come to us with an immediate need for a solution. And, with customized capital equipment, machines and parts are not just sitting on a shelf. Manufacturers need to allow appropriate time for their suppliers to produce machines in relation to when they need them to be put into service.
WD: Point taken. Now, let's shift to talk more about specific equipment. What's trending in automated equipment?
DK: Every manufacturer has specific bottlenecks in their production; we offer solutions for maximizing output accordingly. There is no single solution. JMC has a deep engineering team that engages with customers to understand exactly what they need and help them craft solutions to meet those goals.
We are also able to offer an advanced automated manufacturing line from 'stick to opening.' A line built with Joseph fab centers, welders and cleaners offers the highest throughput, safest worker environment and best ROI of any solution in the market.
But also consider that, in modern manufacturing, capital equipment is really a software system that drives a mechanical system. We spent years developing a new .NET software platform to power all JMC equipment. This architecture will enable equipment to stay up to date much easier than in the past, with remote upgrade capabilities and a seamless way to roll out new features to customers. Our system not only works across equipment, but offers simple, easy-to-use menus and screens to train operators more easily. It also has a flexible back end that can connect to all data sources present in a modern factory.
WD: What about the universal problems most manufacturers contend with? What are the issues and what solutions exist?
DK: In a word, consistency. Our welder fixtures are the most mechanically rigid in the industry, which ensures every weld is identical when welding multiple frames and sashes at the same time. Our controls and software can be seamlessly tied to our fabrication equipment, allowing for a consistent user interface across a production line along with easy industry 2.0 data collection. And, our 24/7/365 service with remote diagnostic capability ensures our welders and cleaners will have the highest uptime of any equipment in the category.
WD: Consistency—we could all use more of that, especially after years of uncertainty. Another lesson we've come away with during such unprecedented times is how important relationships are across the board. Talk about why the supplier/manufacturer relationship is so important.
AP: Buying capital equipment is not a transaction; it is a marriage. We recently took in the 18th machine we ever produced to refit some tooling on it. This machine was delivered in the 1980s! You have to trust that whomever you purchase equipment from is going to be there 30 years from now. Manufacturers need to be able to trust that their vendor has a willing and capable team that is ready to help should the need arise. We believe selling the equipment is just the starting point and we pride ourselves on providing the best support possible over the lifecycle of our equipment.
WD: One last thing: tell us the secret to how JMC has thrived in this industry for, what, 35-plus years?
AP: Yes, more than 35 years. JMC is a values-led, family-owned company that is committed to helping American manufacturing thrive. The team is committed to doing everything we can to not just deliver great equipment, but keep it working properly for as long as it is in service.
Ours is a culture that is obsessed with the success of both our customers and our team members. This is incredibly important—we are always focused on innovating and improving our products and everyone that works here loves that continual growth mindset.