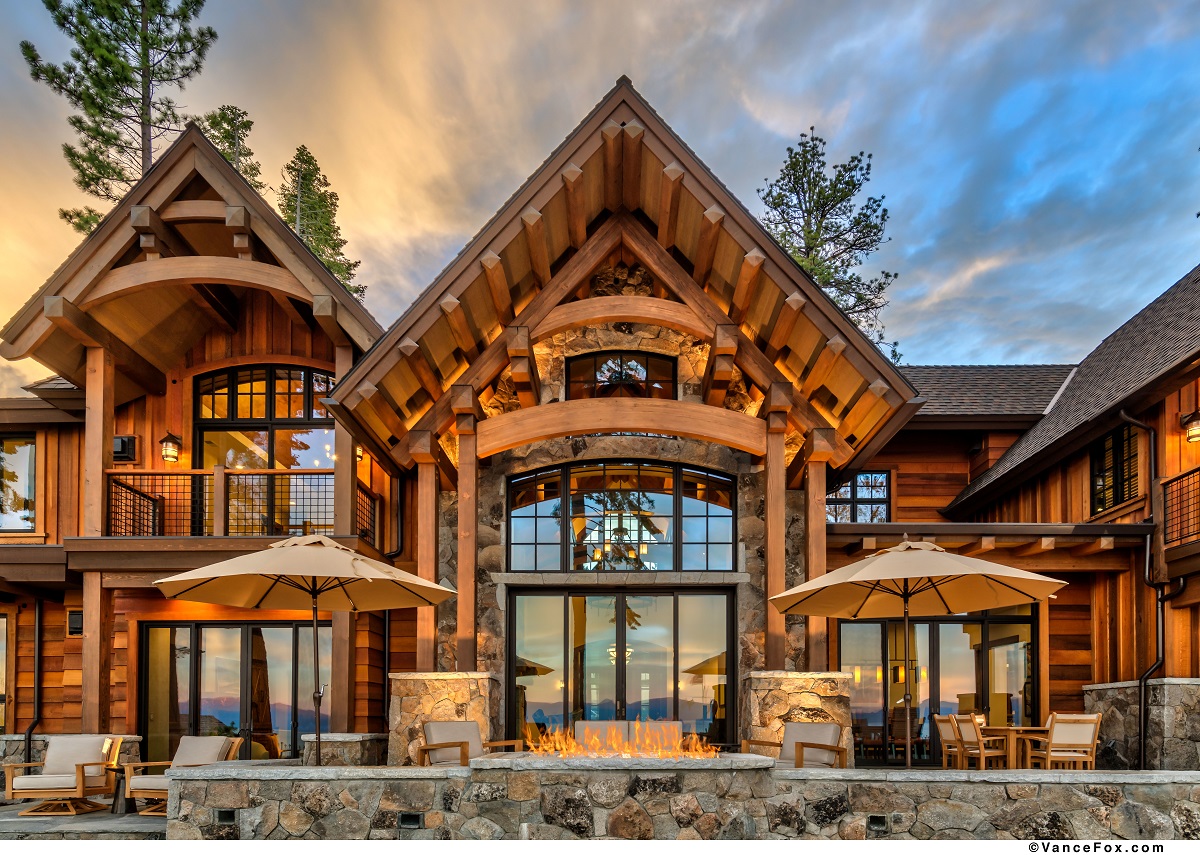 Photo by Vance Fox, courtesy of Loewen and Linetec
A few simple steps to protect finished architectural aluminum products on the jobsite can save you from a future headache and potentially expensive remedy. Quality window and door product manufacturers specify high-performance architectural coatings and anodize for aluminum and rely on experienced finishing service providers. Here are three key areas to watch to ensure a picture-perfect finished project.
1. Single-source for success
To ensure the most consistent appearance and best results, start by checking that all the aluminum for a single project is sourced from one metal supplier. Next, have a single finishing provider paint or anodize the material in one batch. If the material needs to be curved, work with a partner who can coordinate this immediately prior to finishing. If thermal barriers need to be inserted into framing members, this again may be a service that can be managed in-line with the finishing.
Some single-source finishing providers also manage inventory and shipping for key customers, ensuring they have supply in stock and in route when needed. With enough notice, most finishers and manufacturers can coordinate on labeling and sequencing your material for delivery. When it arrives at its destination, it can be off-loaded to correspond with the next stage of your project. For large projects, shipments also can be phased for delivery.
2. Packaged for the perfection
Rushing to get to the jobsite can take its toll. Ensure that your finished material is packaged carefully to prevent damage in route to your project. Common options include:
Polymasking

Foam or plastic interweaving

Corrugated cardboard packaging

V-board corner protectors

Boxed and bundled packaging

Skid packaging, built for use with forklifts

Reusable carts, cradles and crates, usually provided by the product manufacturer or carrier service
3. Keeping it clean
Although high-performance aluminum finishes for exterior applications are extremely durable, they still need to be kept clean and out of harm's way.
Be sure to remove the surface protective coverings, such as polymasking and other adhesive paper and film, as soon as possible to avoid hard-to-remove stains.

Be cautious about dissimilar metals and other materials and discuss any surprises you encounter in the field with the manufacturer to ensure a simple connection doesn't become a future failure.

Beware of masonry run-off and cleaning.

The most common way installed, finished aluminum components are damaged is by the splashing, splattering or run-down from adjacent or overhead masonry work. Any mortar, plaster, concrete, fire proofings, sprays, paints or other wet preparations that inadvertently splash on the aluminum must be immediately wiped clean as permanent damage can occur in minutes. The affected area should be washed liberally with water. Dried splatterings should be removed with wooden or plastic scrapers (not metal), which will not scratch the surface.

Be careful with any cleaning solutions that are stronger than mild soap and water. Strong cleaners and abrasive tools not only can damage the finish, but may void the warranty.

Be sure to provide the homeowner with the manufacturer's care and cleaning guidelines.
Working together, you can expect the finished material to arrive on site damage-free, and to remain looking great and performing well on the home long after the installation.