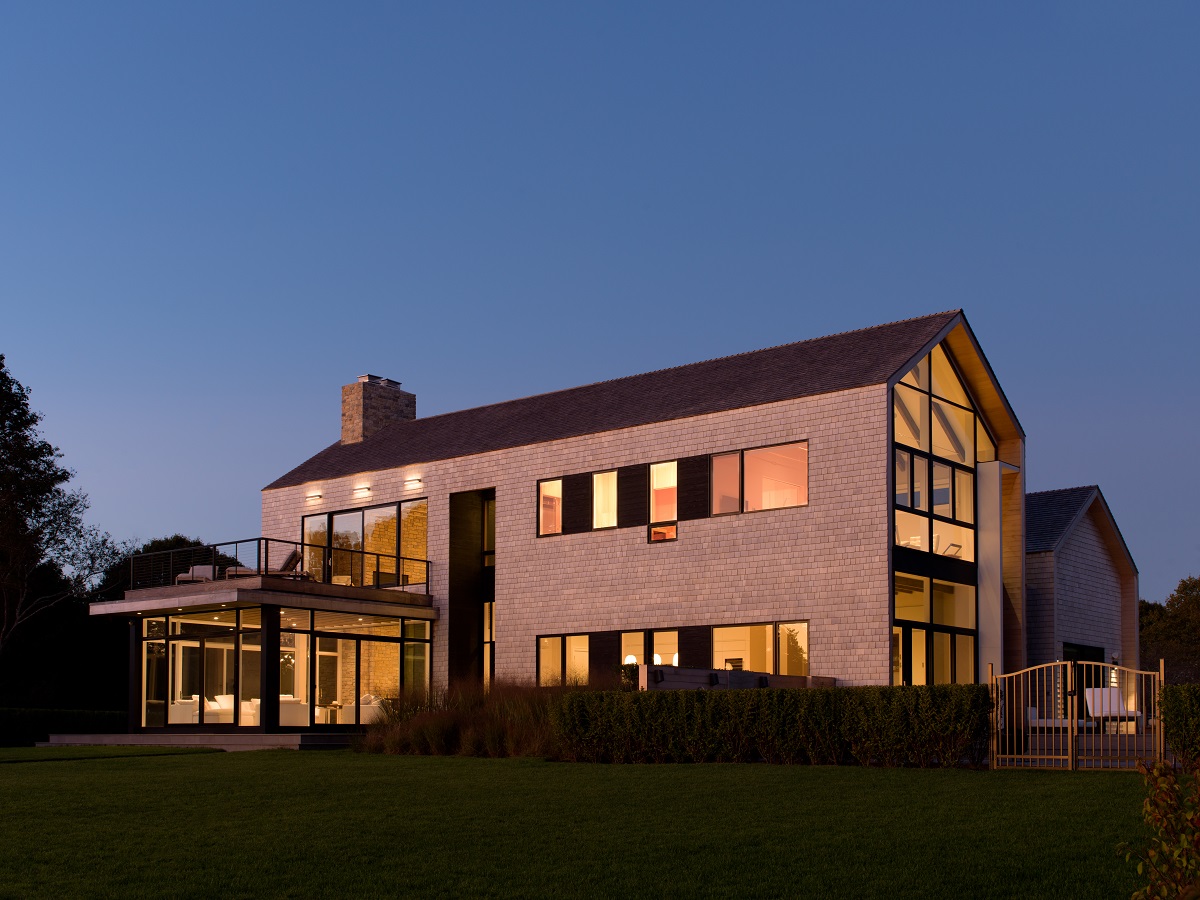 ©David Hartz Photography, courtesy of Loewen and Linetec
Choosing the right color can be a challenging decision for homeowners, designers and builders. Whether your customers are building a new home or retrofitting an existing one, black finishes are an increasingly popular choice for residential applications because they bridge between a modern and a timeless appearance.
With aluminum windows and doors, you can offer a choice of either painted or anodized black finishes to help homeowners, designers and builders attain this design-driven look and achieve the desired, durable result.
Black is beautiful
A black color finish on your windows and doors imparts a contemporary, luxurious and elegant appeal. It also can be respectfully reminiscent of old steel windows for a semi-industrial, farmhouse-chic or updated historic aesthetic.
Providing a solid contrasting neutral, black makes other colors pop with depth and drama. Black window and door frames work well with white and light-colored walls, adding gravity to an airy room. The boldness of black successfully complements a variety of home decorating palettes. A common color for many appliances and fixtures, black finishes on window and door frames can help carry the color through the room's design.
Black finishes pair especially well with large modern windows and multi-panel door systems as the color defines the expansive glass structure. Dark finishes frame the view in sharp relief by outlining the image, drawing the eye to the beauty of what lies beyond.
Your choice: anodize or paint
Once you know that black is the final color, you have a choice of either anodize or painted finishes.
For the most durable anodize finish, specify your finished metal to meet the requirements of AAMA 611 Class I.

For painted finishes, specify 70 percent fluoropolymer architectural coatings to meet AAMA 2605. Be sure to work with a finisher who meets or exceeds these industry-leading standards.
Applied properly, both finish types are capable of withstanding continuous exposure to weather and regular daily use.
With basic care and cleaning, the homeowner can maintain their windows and doors' black finished framing for many years.