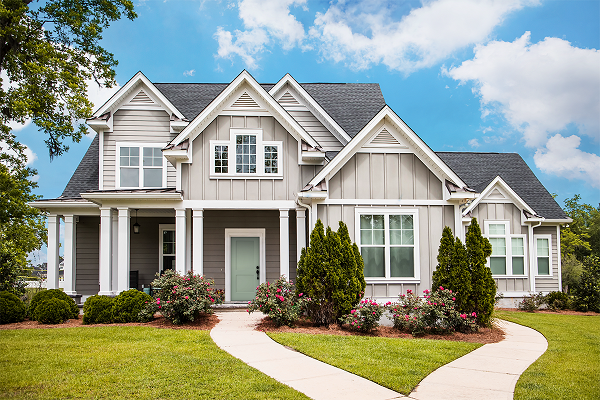 Does hearing a customer mention "power washing" or "black painted trim" make anyone else groan? Sometimes it feels like all the current trends among homeowners directly contradict what those of us with years in the industry know to be best practices for long-term maintenance.
As much as I don't like callbacks, hearing from dissatisfied customers or arguing about our warranty coverage, my customers don't want to do that either. Most owners want to put as little thought into their windows and doors as possible. With the current popularity of DIY projects and social media inspiration, saving everyone from these difficult conversations will require us to collectively develop strategies to become the go-to sources for proper, long-term window and door maintenance tactics.
With a lifetime of experience in the door industry, and a passion for making my customers happy without backing down when I'm in the right, I've gained a lot of perspective about communicating with customers before, during and after the sales process to reduce callbacks, expensive replacements and dissatisfied customers.
1. Before the Sale: Equipping is Better than Apologizing
For those of us in sales, it would be easy to sell our product, and then move on to the next thing unless we hear a complaint. A lot of us wouldn't succeed in this industry if we didn't want our customers to be satisfied, but to me that doesn't mean replacing products and covering damage when they've failed to follow proper care and maintenance.
Ultimately, the homeowner is financially responsible for what happens to the product when it gets into their hands. But using that as an excuse to avoid equipping them can lead to lengthy legal arguments and expensive settlements even if the customer is in the wrong. So, I propose that as an industry, our time will be used more effectively if we embrace roles as proactive teachers.
For most companies in the industry, our maintenance and warranty information is available online. However, many customers don't take the time to find it until something has already gone wrong. So, let's troubleshoot this and make them engage with the information they need to take care of their product from day one.
For windows or doors with glass inserts, this could be communicated through a sticker that stays with the product as it passes from manufacturing to a distributor to installation and, finally, the homeowner. This way they have to peel it off and engage with it from the beginning. The solution will be different depending on the product, but we should plan ahead to get the right information to owners themselves.
2. During the Sale: "Attention Installer"
Most often, any complaints I deal with come from the owners of homes or multifamily complexes. But I have to retrace how the product got to them and remember it is possible that the owner followed perfect maintenance practices, but took possession of an already damaged product.
To reduce callbacks and issues, I highly recommend leaving clear instructions, in both Spanish and English, attached to the product for the installer that say, "Attention Installer" and list what they need to know so that the product gets to the customer without being damaged.
Just recently, I went to the jobsite of a multifamily project in Baton Rouge, Louisiana. The complaint was about new doors that had already been damaged. The full-length lock block of the door had turned black with rot on the inside, visible from the open lock bore. This seemed to point to a defect, considering our company's claims about a fully composite exterior. However, a quick check determined that these were outswing doors with no overhang, that had been exposed to plenty of wind and rain since their installation.
The installer had failed to consider how vulnerable this positioning had left them to the elements and hadn't followed correct practices for protecting the lock hole. So, the fault here doesn't lie with the manufacturer, distributor or the owner, but one of us will have to cover the cost of replacing every one of these doors. We can't know who will be installing our products and what their experience level will be, so it is best to err on the side of too many reminders to avoid any issues down the line.
3. After the Sale: Our Maintenance = Maintaining the Relationship
After the sale is done, the best thing we can do on the manufacturing side to save everyone time, money and hassle is to keep open lines of communication. This is our "long-term maintenance." We want our companies and ourselves to be accessible so that it's easy for owners to troubleshoot small problems or ask maintenance questions before any big problem occurs.
This may all sound like a lot of work, but most of these instructions can be mass-strategized once, and carried out with every sale. Reducing callbacks, investigations and replacements will save much more time and money than setting up these strategies. Inevitably, issues will still arise, but if you've followed these processes and have clear care and maintenance instructions, it will be easier to go down the line from the time of the sale and determine who is financially responsible for any damage or issues.
4. Examples to Consider
This will be different for everyone, but here are some issues I've seen arise from improper care of our products, that you may want to take into account when you create your lists.
Fiberglass doors require a hard, polyurethane or acrylic topcoat finish. Otherwise in hot environments the weatherstripping may stick to a softened paint, causing damage to the door.

The door's topcoat should be reapplied often—every two years if it is not exposed to direct sunlight, or up to every six months if there is no overhang and it receives a lot of direct sunlight.

Be mindful of paint and stain colors, especially in hot climates or if you don't have any overhang. Light colors do better for avoiding UV damage.

Do not power wash windows and doors. This is a popular chore right now, but windows and doors with glass inserts should be handwashed; power washing them can cause damage to the seal and cause leaks or foggy glass.

Before the lock and hardware is installed, take extra care to protect the open lock bore to prevent water damage inside the door.

Beware of the additional exposure to the elements that outswing doors or windows that tilt out get without an overhang. They will need extra protection during installation and more frequent weatherproofing.