Light-toned anodize finishes offer appealing aesthetic with minimal maintenance
Consider lighter tones for your projects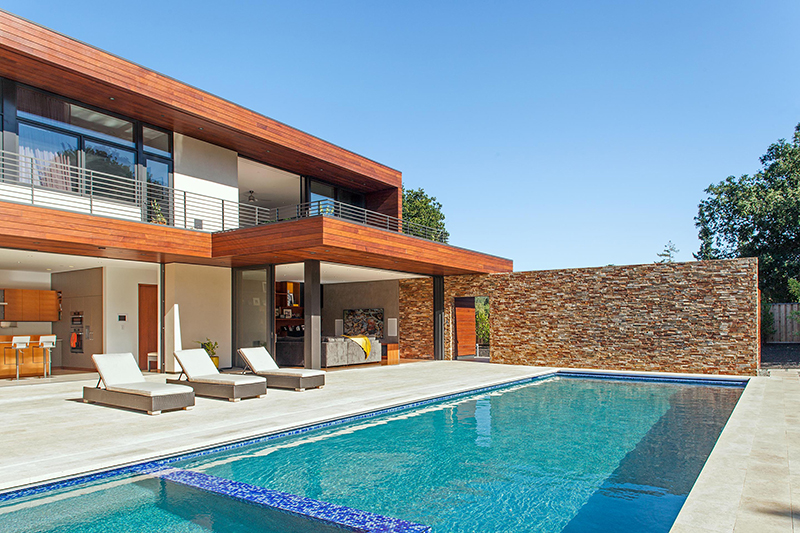 Building teams are increasingly selecting anodize finishing for aluminum-framed windows, doors and skylights. While painted coatings provide the largest color assortment, architects and homeowners often find the range of anodize metallic tones matches their design, while offering minimal maintenance and maximum longevity.
A complete palette of anodize options not only includes traditional clear, dark bronze and black, and specialty options like copper and bordeaux. Champagne, light bronze and medium bronze anodize also have been industry standard anodize colors for decades.
A light metallic anodize can add visual interest and distinction to both historic and modern architectural styles. These colors typically are paired with natural wood and stone, brick, concrete and other masonry on homes' exteriors. On the interior, custom finishing services may include the option of a different color.
A consistent, enduring look
Manufacturers and builders appreciate that once the anodized aluminum products are installed, it's extremely unlikely they'll receive a callback regarding the finished material. Architects and homeowners like the consistent, enduring look that anodize offers. And, with basic cleaning and minimal maintenance, it will retain its appearance for decades to come.
Durability and longevity are the key reasons why anodize is specified instead of painted coatings. Seventy percent PVDF resin-based coating systems that meet AAMA 2605 are the highest performance painted coatings for architectural aluminum products. However, if scratch resistance, abrasion resistance and a low-maintenance, long lifespan are your project's top concerns, then anodize finishes specified to meet AAMA 611 typically will provide even higher, more dependable performance.
Unlike paint, which coats the surface of the metal, an anodize finish is an integral part of the aluminum substrate. The anodize process produces an oxide film that is uniform, hard and protects the rest of the aluminum substrate from deterioration. The hardness of the anodized aluminum surface is comparable to a sapphire, which is second to diamonds as hardest substance on Earth.
Performance and appearance options
Differences in aluminum alloy composition or anodize chemistry can cause variation in the finish's appearance. The final color will fit within an acceptable range as determined at the time of the order. Experienced finishers with strict quality control procedures will have a narrower range of color variation.
Along with its desirable performance and appearance, anodized aluminum also has been recognized for its sustainable advantages, including Declare Label as Living Building Challenge Red List Free. Anodize contains no VOCs and is an inert material that is not combustible, poses no health risks and is 100 percent recyclable.
Homeowners continue to take an active role in choosing not only colors that match their style, but also materials that support their values, wellness and comfort. Those who understand the strengths and advantages of anodizing are eager to explore the full range of metallic tones this finish can offer.