Manufacturers Plan to Expand Despite Some Headwinds
Plus, 3 more Takeaways from the 2023 Top Manufacturers Report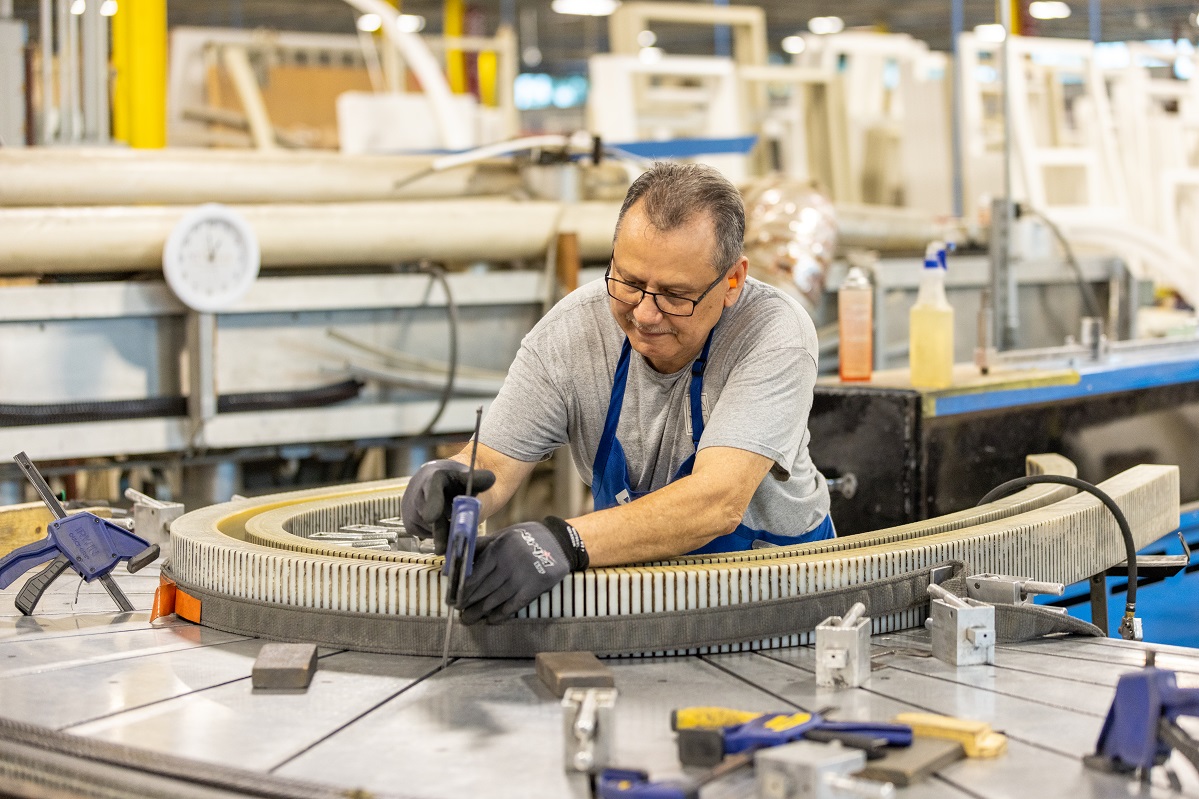 Photo courtesy of NT Window
Since we added a report to the Top Manufacturers List in 2021, the data told a similar story: supply chain and materials were challenges, labor was still hard to come by and products are getting bigger and more efficient.
As I was sifting through the data for this year's report, however, I noticed some marked shifts. Supply chain challenges eased significantly, while labor, inflation and rising costs put more strain on companies. But one thing remains constant year-over-year: Despite headwinds, the industry continues to invest in itself, grow and innovate.
Related content: Read the Top Manufacturers Report from 2022 and 2021.
1. Supply chains are stabilizing.
Most notably, the supply chain challenges of the past years are largely under control. Companies cite a stabilized environment with more manageable lead times, clear communication and strong relationships with suppliers.
Backlogs are also decreasing. Just over 70 percent of respondents reported their backlogs were shorter in 2022 compared to 2021 and about a fifth indicated the backlogs are about the same as the previous year. Only 6 percent said their backlogs are longer—a marked drop from last year's report in which nearly half of companies indicated their backlogs were increased.
2. Labor is hard to come by and harder to keep.
After inflation, manufacturers marked labor as a top headwind. In fact, in conversations with manufacturers and suppliers in the past year, I've noticed most cite labor as a top business concern—often topping the supply chain concerns that have dominated the past three years.
In addition to recruitment and retention hardships, many new hires are brand new to manufacturing so not only need to learn the nuances of fenestration but need to learn about the manufacturing environment at large. Several respondents noted the difficulty in having a sufficient training period and training resources. "Balancing efficiency with thoroughness, adapting to individual learning styles and keeping pace with the evolving demands of the business," are key considerations, wrote one respondent.
3. Expensive materials and inflation hurt.
Nearly every respondent—99%—indicated their material prices rose in the past year. Most increases were up to 30%. Glass and hardware are the most challenges materials to source. Nearly half of survey respondents noted inflation is their biggest headwind. Other cost-related challenges include interest rates, housing affordability, rising energy prices and consumers being priced out of the market.
4. Nevertheless, companies anticipate expanding locations, production and products.
Most companies are planning to invest in their business this year, with equipment, software, product introductions, research and development, and more. More than 90% of companies also indicated measurable growth through the past five years. Some of the growth areas include new manufacturing locations, investments in equipment and machinery, new products, expanded workforces, extra shifts, acquisition activity, and more. The industry also can likely anticipate more expansions and partnerships. Read about some of the latest industry expansions.
As in past years, approximately 84% of companies employ automation in their factories, which increases output, quality and eases labor shortage difficulties. About half plan to add automation in the coming year.
The full Top Manufacturers Report and List will be published in the May/June issue of Window + Door and on WindowandDoor.com.