Leaf Home Solutions Acquires Window and Door Company Quillen Brothers
This is the fifth direct-to-consumer business acquisition of the year under the Leaf Home Enhancements subsidiary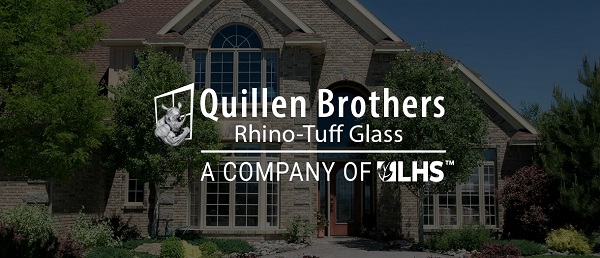 Leaf Home Solutions, direct-to-consumer provider of home solutions, acquired window and door replacement company Quillen Brothers Inc., based in Bryan, Ohio. Living under its Leaf Home Enhancements subsidiary, this is Leaf Home Solutions' fifth direct-to-consumer business acquisition in the past year, including the previously reported acquisitions of Thiel's Home Solutions, Storm Tight Windows and Miracle Windows & Showers.
"We're super excited to have Quillen on board and keep moving forward with a great partner," Jeff Beck, CEO and president of Leaf Home Solutions, told Window + Door. "Their morals as a people, as an organization and how they treat their customers match up exactly as ours do."
"We are extremely excited to be partnering with Leaf Home Solutions. Their core beliefs align with ours, and they're positioned to help us go to the next level," says Bob Quillen, president, Quillen Brothers. Quillen and his two sons own and operate the veteran-owned company, servicing Northwest Ohio, Northeast Indiana and southern Michigan, and maintaining an A+ rating through the Better Business Bureau. "They are light years ahead of us on the IT and technology side and have been proven to have the path blazed for scalability. Wanting to provide a secure future for our customers and employees, I feel Leaf has opened the door to unlimited possibilities."
Technology and learning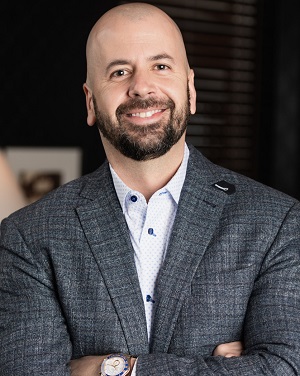 As with its other acquisitions, the Quillen team will remain in place. "That's a staple of us," explains Beck. "We want to invest in the people and the teams, and learn from them. We'll pick their brains to see where they can teach us, make us better and continue to build how we always have."
Return on investment is a tricky calculation for Beck and his team, and has little to do with numbers. "It's more about getting them in and part of the organization," he says, referencing Thiel's Home Solutions and Quillen, both of which are Ohio-based window and door companies, but that operate in separate parts of the state. "We can broaden our reach and learning across both organizations," Beck explains. "It's about making them stronger. It's not so much how ROI is for an individual company; it's about building Leaf Home Enhancements and finding great teams and bringing their talent, understanding of the marketplace and their ideals for how they want to treat their customers into the Leaf Home Enhancements family and making that vertical stronger for us. We look how they're going to benefit us overall as an organization and make us all better."
Beck describes Leaf Home Solutions as a technology company. "Technology is what it's all about for us," he says. "We want to make their jobs as efficient and easy as they can possibly be. We're all leveraging the same technology systems so we all get to learn from each other." The proprietary system they use drives real-time data-based insights that helps the company "push and pull levers in everything from marketing to sales to install," Beck describes.
Leaf Home Solutions has processes for bringing acquisitions into its technological network, including onsite training in each office, which is designed to make the transition as smooth as possible. "We're used to that frustration that can come or the fear from jobs changing from a manual to an automated process. Once they see and understand how it's making their job easier and smarter, they're excited about it," Beck says, adding that they further fine-tune and improve the process for each acquisition. 
Supply chain
Windows and doors represented new territory for Leaf Home Solutions with its acquisitions earlier this year and now with Quillen Brothers, but Beck says there haven't been any surprises in the space.
Although supply and material challenges are prevalent in today's environment, Beck says the company's good suppliers have made it a less significant issue for them. "We haven't seen any elongated delays," he says, adding that the suppliers are all U.S.-based, which eliminates the challenges with ports and tariffs associated with shipping overseas.
"Our product team is amazing," he says. "They've greatly diversified our manufacturing partners. We have 13 or 14 contract manufacturers scattered around the U.S., which helps with shipping. Our supply chain team strategically picks those so when we're shipping to our west coast offices, for example, they're coming out of the Las Vegas manufacturing facility to cut down on shipping times."
Continued growth
Beck's company has experienced substantial growth in the past year, with 80 percent year-over-year growth from 2019 to 2020. The company is more than halfway toward meeting its goal to open 60 new offices across its vertical this year, having recently opened its 31st office in Columbia, Missouri.
In addition to its five Leaf Home Enhancements offices, the company currently operates more than 130 locations across North America through LeafFilter Gutter Protection, Leaf Home Safety Solutions, and Leaf Home Water Solutions. In 2020, the company earned $1.1 billion in revenue.