2020 Industry Trends | Part 1
Equipment & Automation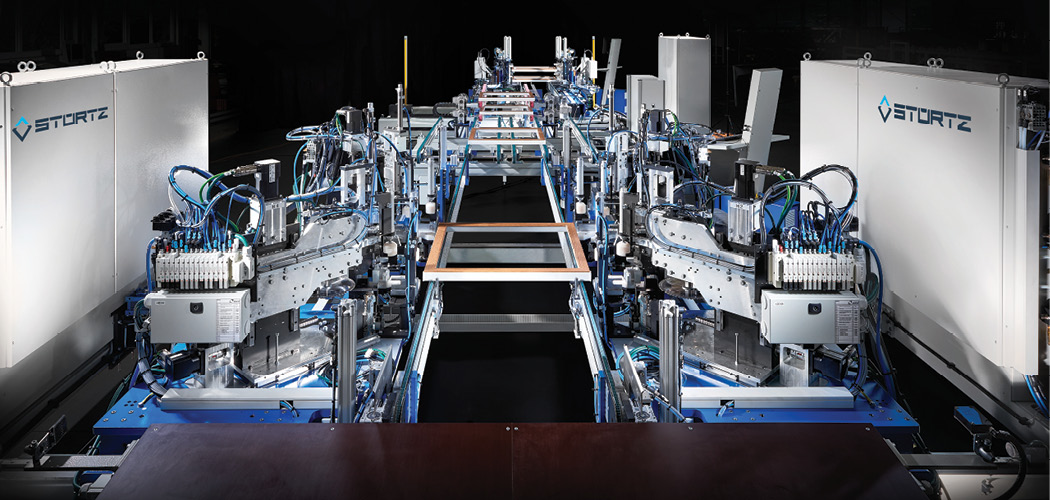 Above: The Turbo Sash Line from Sturtz Machinery can accommodate sizes from 12 by 12 inches up to 72 by 72 inches and can produce up to 725 sashes per shift.
GlassBuild America is the ultimate showcase of industry trends. Although the show couldn't go on in Las Vegas this year as planned, as the exclusive fenestration media partner of the event and this year's online extension, Window + Door brings the insights and innovations of our exhibitors to light in this comprehensive Trendhunter portfolio. GlassBuild Connect, our online experience, brings the other elements into focus during a time when a physical event is not possible. Join us online at GlassBuild Connect beginning Sept. 1 to continue the conversation.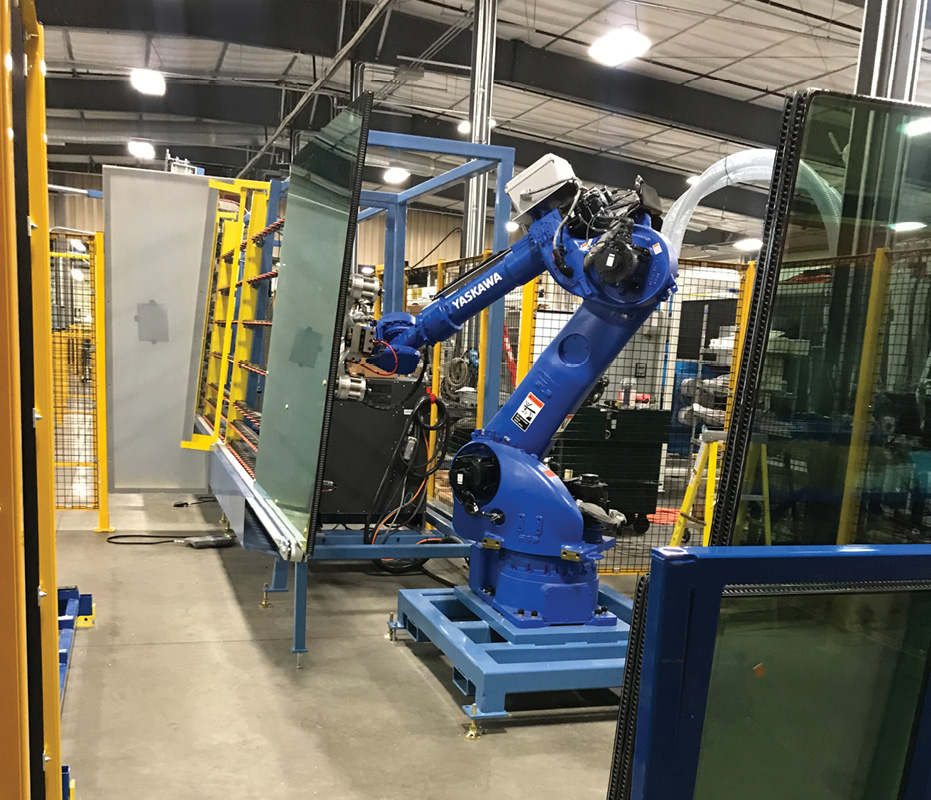 Equipment & Automation
Machinery is gaining increasing time in the spotlight in recent years thanks to automation and its increasing capabilities, especially in light of the chronic workforce shortage. Since the coronavirus pandemic altered the world earlier this year, machinery is even more important for manufacturers to keep up with demand while adhering to social distancing and other safety measures to protect their human bandwidth.
The product category has spent the past years in rapid development and, although that development hasn't slowed, with it is coming a maturation of the market. Factories are hyper-focused on high-performing machinery that seamlessly integrates with the other systems in place, delivers accurate results and is efficient enough to do more with less.
"Equipment has become more sophisticated in many aspects and with more customers interested in automation," says Tony Mehringer, vice president of sales and marketing, Sturtz Machinery. "Seamless integration between multiple traditional fabrication processes has become more important."
The industry as a whole is moving toward machinery automation and singular operation of equipment, says Sarah Colberg, sales manager, Witte North America. "As machinery manufacturers, we were already feeling the push toward being innovative with automation; however, the pandemic has catapulted all of us into new and exciting territory. We don't have to reinvent the wheel, but we can certainly enhance it."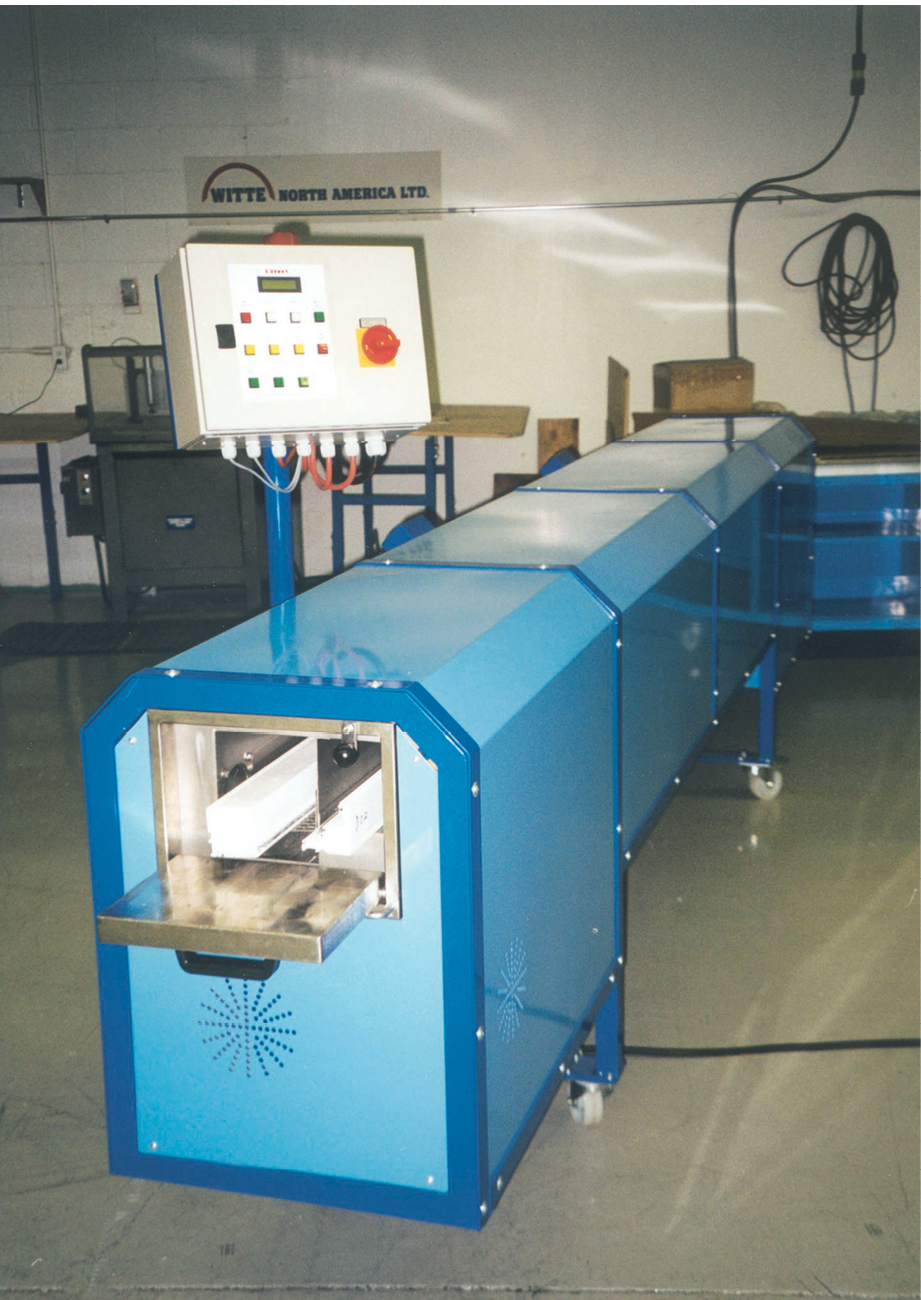 Machinery innovations
Quality and safety are always of utmost importance, says Morgan Donohue, president of Erdman Automation, but speed and production barriers are being broken as well. "We are seeing off-the-shelf 6-axis robots being used for what would have been a dedicated 3- or 4-axis application in the past," he says, citing the competitiveness of 6-axis robots.
Mehringer believes multiprocessing sawing centers and high-speed passthrough welding and cleaning lines are among the most exciting things happening in the space right now.
Machinery often is designed to do more than it ever has before. Emmegi's Quadra L2, for example, does extrusion on one side and finished parts out the other, says Cestaro. Its CNCs also are becoming more automated and allow for greater flexibility. "By processing a complete bar on a CNC, you may reduce waste and improve production times," he says.
Customers certainly are among the strongest voices when machinery manufacturers evaluate how to improve their product. "Hands down, [customers] are my 100 percent focus and when they speak, I listen," says Witte's Colberg. "I listen to their ideas, wants, their likes and dislikes. We explore and research the possibilities with their concepts in mind. In fact, we had a customer challenge us at GlassBuild America last year and, believe it or not, we are still working on exploring and cultivating the challenge presented."
The Next Big Thing


Sources took time to look to the future and answer, "What is the next big thing?"
 

"At FeneTech, we are dedicating a large portion of our time to building better factories for our customers. With FENml (Fenestration Manufacturing Language), we can implement better communication up and down the supply chain. These further advancements will ultimately lead our customers toward evolving into a Digital Factory. In addition to increasing communication on the shop floor, our customers want to improve integration and communication beyond the walls of the building.  This includes notifications to outside resources, mobile apps for tracking deliveries, and tighter integration with vendors." —Dave Miller, group manager – business development executive, FeneTech 
 

"We have to continue not only to produce at greater speeds, but with fewer people. Those with the best units-per-person numbers will be the winners. We are working on making highly automated solutions using just one person in a small space." —Morgan Donohue, president, Erdman Automation
 

"Continued automation in areas that have traditionally been manual operations." —Tony Mehringer, vice president of sales and marketing, Sturtz Machinery
 

"Through EmmegiSoft, our company's software group, we have enhanced our machinery on the digital front as well. We have championed more powerful, simplified software, like 3D Driver CAD, which automatically translates three-dimensional designs directly into a machine's operation language. Companies using this can streamline the 'concept-to-production' process, drastically reduce programming time, as well as optimize workflow and reduce material waste." —Sandro Cestaro, general manager, Emmegi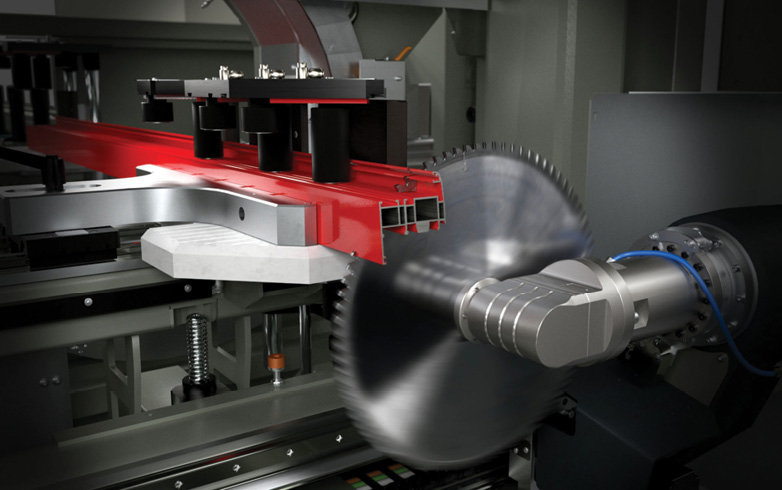 Efficiency gains
On the manufacturing floor, efficiency gains often translate directly into increased revenue. "At the end of the day, it's about making money, and you need to be efficient to make money," says Josh Rudd, sales executive, A+W Software. "[Employees need to be] as effective and efficient as possible, and that's what technology and equipment does."
Rudd also sees lean manufacturing as an important element of efficiency. Having the proper equipment and software in place helps reduce breakage or errors in the shop and allows operations to bounce back quickly in the event of one. "When you tie design directly into a machine where you can steer machines —not re-keying—you eliminate mistakes," he says. "A big part of lean manufacturing is reducing footsteps and eliminating mistakes."
For laminating equipment, operator convenience, efficiency and maintaining a good balance between the speed and ease to set up and run the lines is also notable, says Marco Patermann, sales representative for FUX laminating equipment. "[Operators need to have] a level of technology on the lines to have a consistent and repeatable process throughout the entire year and from one crew to the next one, but without spending a fortune on fully automated equipment," he says.
Market pressure and the challenge to do more with less are top-of-mind for many, as well. "Our customers realize that automating processes improves speed and quality for an on-demand world that prioritizes individuality," says FeneTech's Miller. "By building configurable systems that can easily adapt to thousands of product configurations and still guide orders through a streamlined production workflow, fabricators can rise to the top with best-in-class service levels."
Steve Dillon, corporate marketing director, Veka, observes equipment manufacturers developing "unique fabrication equipment to gain efficiencies and capability of producing a more appealing, finished product. Unique manufacturing, tracking, operational and data-driven digital products are surfacing quickly in the North American market."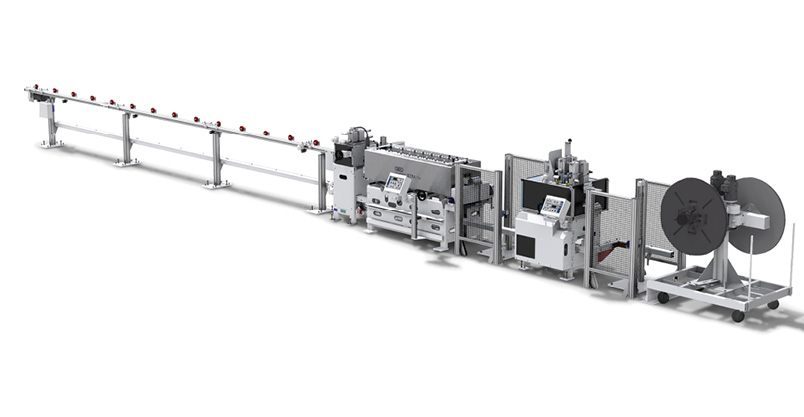 Labor and safety
One of the largest pain points in manufacturing and construction remains that of labor. "The shortage of labor is fueling automation investment, labor savings, improved quality and safety," says Mehringer. Sturtz, for example, offers varied degrees of automation based on customer needs, saving labor costs and quality and safety improvements.
Some equipment manufacturers see heavy focus on labor-saving equipment, such as equipment that allows one person to handle the work of two people, says Owen Cleary, general manager, Wakefield Equipment. 
Emmegi's Cestaro believes the answer to the challenge of finding and retaining reliable, qualified operators lies in the machine and work environment. "Smarter machines that are easy and intuitive to use equal a shorter learning curve and a leaner manufacturing crew," he says. 
Cestaro references certain machines, such as its CNC and precision saw lines, that are designed to improve workspace ergonomics and provide a more visual interaction for the operator. Better software with simple, touch-screen inputs and visual references for a machine's operating status can allow one person to operate several machines, he continues. "With a more accessible and understandable workspace, we seek to reduce human error, improve efficiency and create a satisfactory working condition for the operator."
The enhanced technical prowess may also change the type of operator factories look to hire. "With all the automation that is being set forth in our industry, we will also see a need to hire more skilled people to operate and program these fabrication lines," says Witte's Colberg. "We will see an increased need for maintenance technicians with an emphasis on robotics and computer programming. Working in a window manufacturing plant of the future may require a degree in robotics."
Equipment with safety features also is becoming more prevalent. "More and more manufacturers have been willing to spend a little bit more for things like flashing lights and safety buzzers to ensure a safer work environment," says Cleary. "Those types of features cost a relatively small amount of money to add and can make a huge difference on plant floors.
"Safety concerns have always been there, but I think there's much more emphasis on it today than in recent years," he continues. "Customers are wanting to do more than simply check the boxes when it comes to outfitting equipment with accident prevention features." 
 
How the Coronavirus Legacy Influences Automation Today


One of COVID-19's longer-term effects appears to be that of continued social distancing. Dave Miller, group manager – business development executive at FeneTech, says: "Now that companies are beginning to open back up, the conversation is shifting to how to maintain social distancing on the shop floor while not losing gains that have been made in efficiency. Work cell automation certainly helps in this area; however, advanced systems are required to deliver the appropriate processing information, unit by unit, to the automated work center. Additionally, the ability of these automated work centers to send data back to the production system provides opportunities for more flexibility and better management in the workflow."


Erdman Automation also pointed to social distancing as a driver for automation, alongside quality and safety. "Our workforce is more vulnerable and less stable than in years past and, in order to insulate the factory production from that reality, automation is required," President Morgan Donohue says. 


Another trend during COVID-19 that some sources expect to continue is that of the need for local service and parts. Donohue cites the pandemic bringing to light North America's "vulnerable" supply chain, not only with components, but also with machinery and supporting services. "It is easier to support machinery that is produced here in North America because all the parts are typically sourced locally," he says. "The technicians who assemble and support the machines reside in the same relative time zones and there are no language barriers."


Virtual diagnostics, in fact, may be commonplace, even beyond the pandemic. "Providing 'after-the-sale service' is paramount in maintaining a loyal customer following," says Tony Mehringer, vice president of sales and marketing, Sturtz Machinery. "Remote diagnostics are commonplace today and we continue to challenge ourselves in this area while partnering with our customers."