The Future of Hardware
Automated hardware is part of a larger trend toward whole-home automation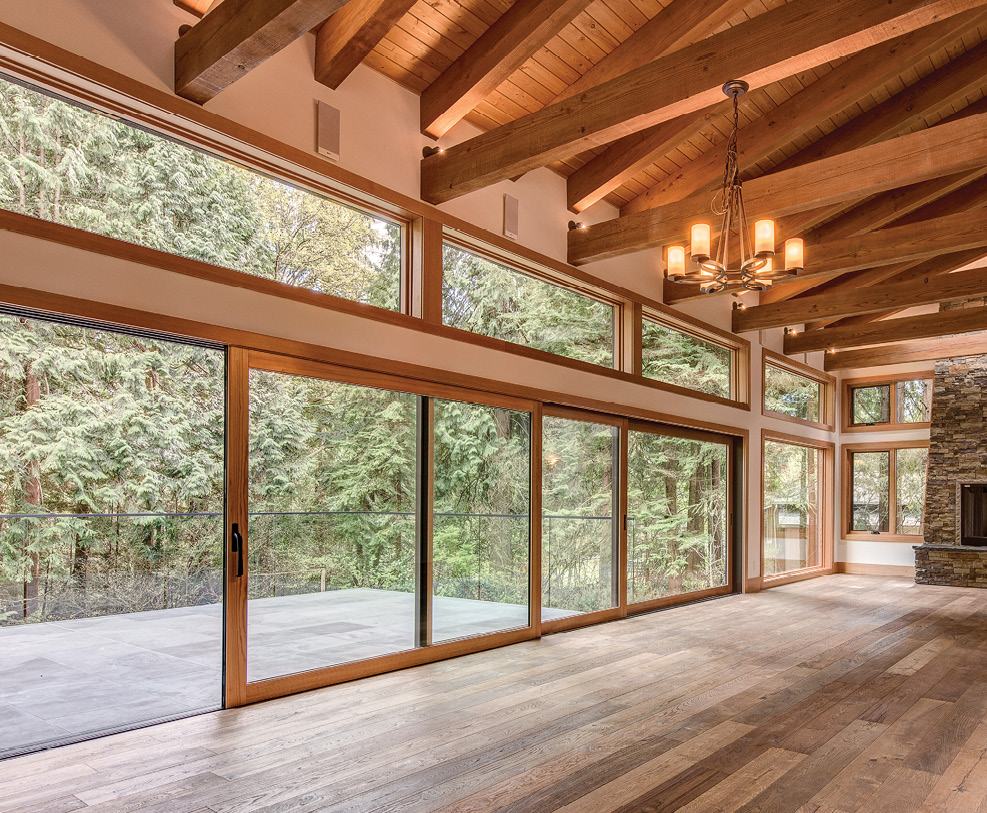 Above: Photo courtesy of Kolbe Windows & Doors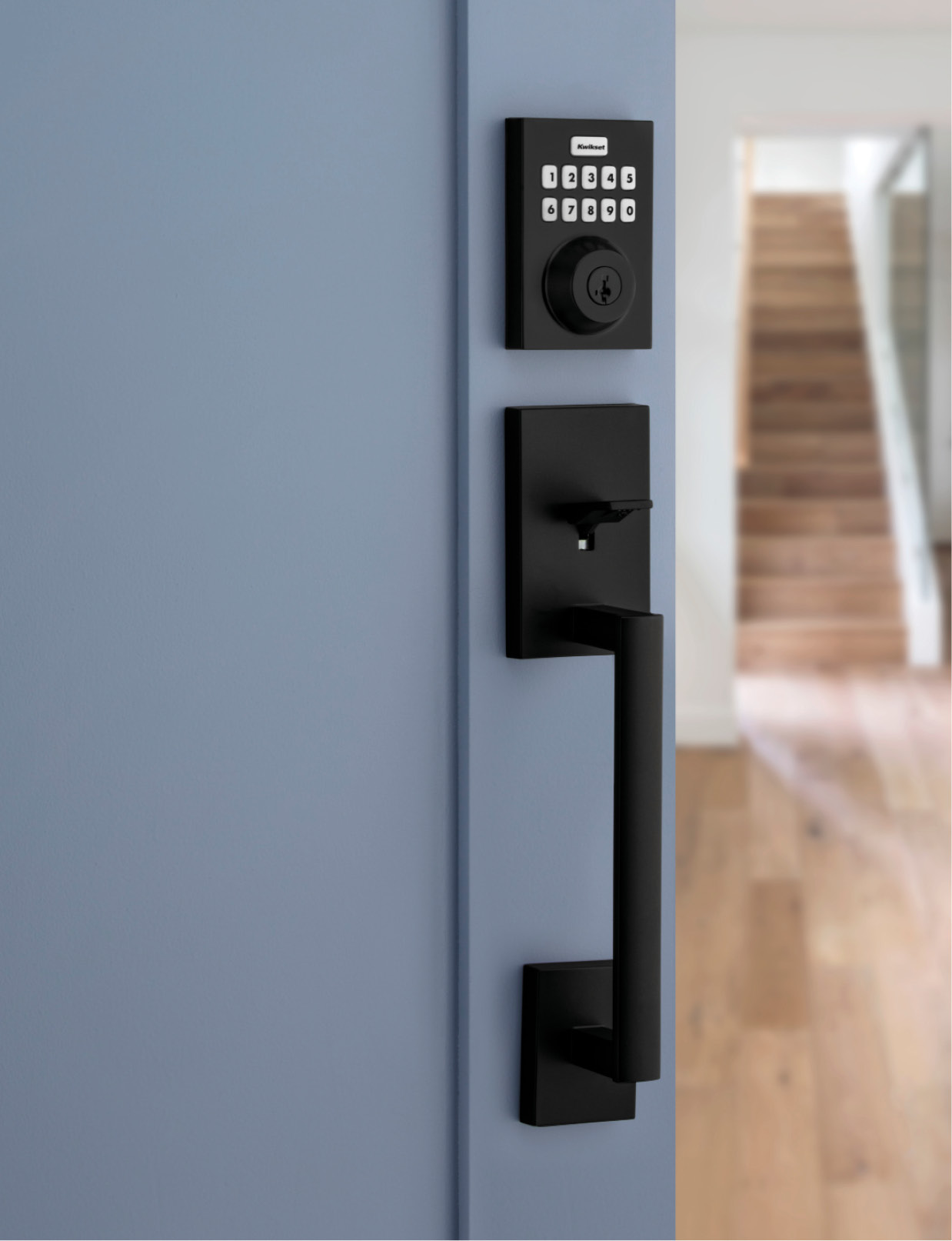 The global door and window automation market is valued at $14 billion in 2022 and is forecast to reach $20 billion by 2032, according to research company Fact.MR. Plus, the demand for window and door automation services, which grew at a positive 4 percent compound annual growth rate from 2017-2021, is now growing at 5 percent CAGR during 2022-2032. Hardware suppliers to the window and door market can expect a busy, innovative decade to come.
This trend toward automated windows and doors is part of a larger trend toward whole-home automation or the "smart home," which is a rapidly expanding market that's already relatively mature in certain areas and up-and-coming in others. "Southern California and Arizona have been heavily involved in automating doors for 20 years while other markets are only now embracing the technology," says Patrick Gruetzmacher, president and CEO of Summit Automation, which sells its automation systems globally but is heavily concentrated in North America.
Widespread Wi-Fi connectivity is one of the driving forces behind tech-enabled hardware. "Because of the accessibility and ease of use, having building products that support Wi-Fi provides easy, convenient function and capability that no one had in the past," explains Ali Atash, electronics product marketing, Kwikset. 
Design considerations
Gruetzmacher notes several product types that are especially effective to add motorized function to. 
Multislide doors, which bring the outdoors inside and vice versa. He especially notes if it's nice for only a couple of hours a day that the ease of motorized function "prevents a door from becoming a window."
Windows, which can develop a room solution when one button can handle all windows in a room, or pass-through bar windows.
Pivot doors. "A pivot door without a motor can be dangerous, especially if there is no backstop to prevent a door to become a large sail," he says. This is an area ripe with opportunity to couple automation with a hidden closer for smooth operation.
"As doors are getting bigger and bigger, regardless of how easy it may or may not be to manually open your doors, the key factor is that it needs to be an elegant, convenient and easy-to-use system that will work flawlessly," says Gruetzmacher.
Smart locks are another relatively simple, in-demand area for tech-enabled hardware. Whereas the market once was relegated to punching a code into a keypad, today's smart locks can be operated with fingerprint technology and through mobile apps.
Power options
Hardware can be powered in a number of ways, including battery power and hardwired into the home's existing system.
"Most systems on the market today are battery-operated," says Tom Kaiser, president and CEO, HOPPE North America Inc. "The benefit is simplicity. It's fairly easy to install a few AAA batteries into a component and have it operate. The negative is batteries can only do so much." For example, although batteries can fire a deadbolt, they generally cannot generate enough power to operate automated devices that move windows and doors. 
Wired systems, on the other hand, produce enough energy for more advanced function. Atash explains, however, that wired solutions require a new-home build, pre-wiring of the door itself and electric that is accessible to the door. Those considerations make wired solutions harder to adopt, he says, though growth is happening slowly. He predicts that growth to continue as more people use these doors and door manufacturers look at such solutions as an added-value opportunity. 
When applicable, motors also must be strong enough to handle the weight of doors and windows, which are increasingly growing in size and weight. "As manufacturing techniques have changed to allow for larger and larger panels of glass, our motors must handle the weight," explains Gruetzmacher, who says a dedicated staff of engineers supports constantly evolving design and weight requirements. 
"Conversely," he continues, "our customers have also asked us for more hidden, quieter and stronger motors in smaller packages, which we have developed and continue to develop motors for all weight classes and applications. While our core technology hasn't changed, our customers' applications of that technology changes daily."
Safety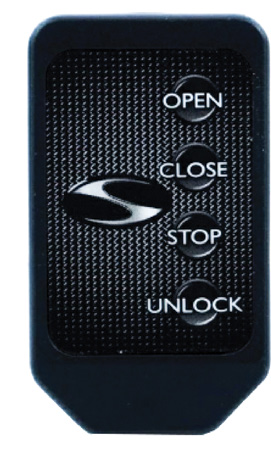 The COVID-19 pandemic also brought more awareness to homeowners about the benefits of automated hardware—most notably, its touchless nature. "COVID has brought a sense of awareness to our customers to go touchless," says Gruetzmacher, who goes on to describe a new voice command module, as well as systems that can be controlled via phone, voice proximity, key fob or motion, as being among its touchless device options.
Atash says "touchless will be something of the future" and noted it's already happening through app functionality and one-touch solutions, such as fingerprint-enabled locks. The company is also exploring adding Microban as a feature. Both tactics achieve goals of protecting the consumer and making it more convenient to get in a locked door, he says. 
The Future
"IoT [Internet of Things] is the new approach to whole-home automation," says Kaiser. "That's critical for the window, door and skylight market and will dictate what happens going forward." 
Kaiser attended the Consumer Electronics Show in 2019 and again this past year, and says the industry should keep an eye on Matter, a smart home standard in which major companies such as Apple, Microsoft, Amazon, Google, Samsung, LG and others have agreed to have a uniform system license- and royalty-free. 
What this means for the industry, says Kaiser, is that window companies won't need to choose between Bluetooth, Zigbee, Z-Wave or other connectivity options; there will be one uniform system that's able to communicate with other smart components in a home. The lock on a door could communicate with a light, which can communicate with the garage door, thereby creating a mesh within the home, explains Kaiser.
"I think the window and door market will see how the supply chain reacts to this and what shows up," says Kaiser. He predicts it'll move at a "fast and furious" pace because Matter eventually means everyone will have to change to create a system that works with it. Kaiser references a wired system HOPPE currently has that he describes as "sophisticated" and that requires an integrator, which is a method to control it. He anticipates redoing the system at some point to speak Matter. Although it will be a labor-intensive process, the system's ability to speak Matter means it will no longer require an integrator.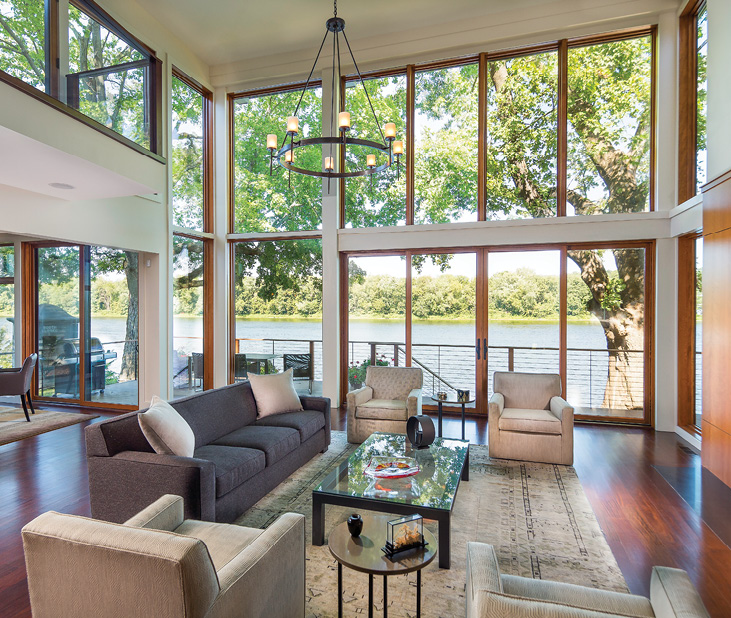 Atash likens Matter to Rosetta-Stone, whereby it's a language that allows for communication to happen on different platforms. Hubs such as Google Assistant, HomePod, Amazon Echo and more will eventually be Matter-supported products. "We're going to see an onslaught of Matter-supported products over the next two years," he says. Rather than everyone adopting Matter immediately, though, he anticipates "futureproofing" Matter, then ensuring products are compatible with that language. 
Kwikset, he says, is also exploring Matter for its products, and Atash is excited about its possibilities, such as the ability to create routines. For example, if a smart lock opens the door, it could also trigger a sequence that turns on the oven, initiates lights, adjusts the thermostat or other functions the homeowner dictates. "It's going to automate things and totally change the way people look at their home going forward," he says.
Atash notes technology becomes more sophisticated each year and is encouraged to see more door manufacturers getting involved. "It's a great way to see that technology get built into the door pre-fab and once that gets more sophisticated, we'll see more capability at the front door," he predicts. "It won't stop at the front door, either. It may get into the garage door, side doors and even internal doors in some cases."
Of the hardware industry, Kaiser predicts "it will look different in two years than it does right now. The market won't wait." 
"Automating all doors and windows in a home fully integrated into home automation systems is the future, if not already present," summarizes Gruetzmacher. 
Perspective: Kolbe Windows & Doors

Automated hardware demand will only grow by Nick Pesl

Full-home automation, ease of use and security are the main factors driving the desire for more automated hardware options.


Kolbe currently offers automation on our sliding and multi-slide doors, as well as awnings. For large, heavy door panels, a touch pad operating system is available with features such as adjustable opening/closing speeds. Also included are several safety features that provide immediate feedback to the user for troubleshooting and service recommendations. Recent innovations even allow the automated systems to be operated via a mobile phone app or via a wave sensor, in which the automated door system is activated by waving your hand in front of the sensor. 


The most popular automated hardware options among our customers are automation of large sliding door systems, electronic multi-point locking systems for entrance doors, and automated casement and awning windows. The multi-point locking systems are factory-installed and connect to various control integration devices, such as biometric, keypad or touch screen technology. In addition, the doors can automatically lock when closed and after a three-second delay.


Electronic operators are a convenient solution for casements and awnings, and can help provide ventilation for hard-to-reach applications. With onsite wiring, this system operates on standard 110-volt electricity and can be integrated with various operating systems (push button, toggle switch, etc.).


We are certainly seeing an increased interest from our customers for automated hardware options. In an age where home automation is becoming the new normal, consumers want to operate their windows and doors with a touch of a button. They don't just want to know whether the door or window is locked; they want to actually operate the units. Whether the determining factors are technology-savvy consumers, ease of use, aging-in-place or simply just a wow factor, automated hardware is something we are going to see for years to come.


Nick Pesl is displays and product information manager at Kolbe Windows & Doors.