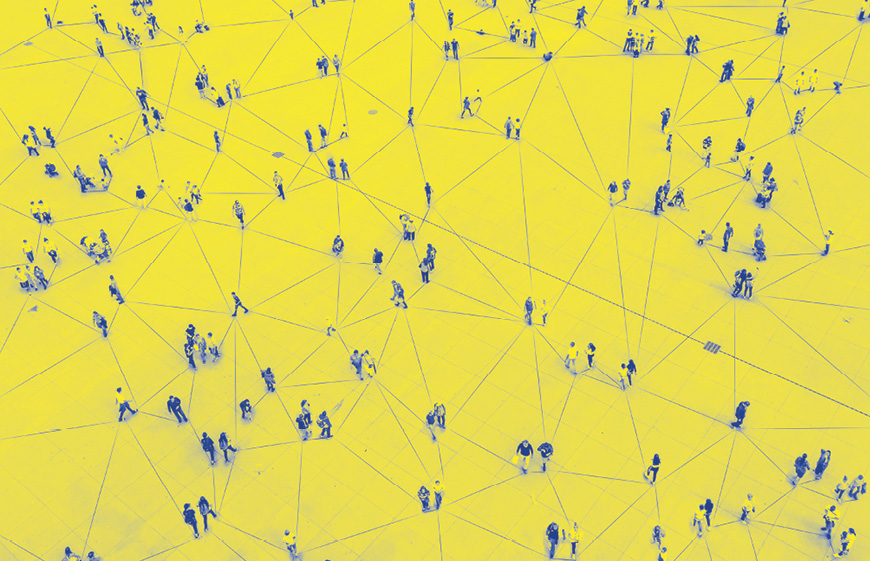 Successful window and door contractors need a thoughtful approach for allocating investments across different lead-generation channels. There are wide variations in costs, as well as the volume and quality of leads those channels deliver. 
Whether a small business or a large chain, companies of all sizes can take a portfolio approach, blending the benefits and advantages of a combination of sources for new business leads. Following are three approaches; visit windowanddoor.com for a bonus look at five additional lead-generation channels. 
1 Organic digital leads
Organic digital leads are prospects who find a company's website by either clicking on a non-paid search result or directly typing a company's web address in the browser. Today, most window and door customers do their own research before initiating a project. Modernize interviews thousands of homeowners considering home improvement projects each quarter, and 54 percent of them plan to solicit three bids or more. Those people are online researching and contacting contractors. 
How do contractors make sure those leads go to them? That's search engine optimization (SEO). There can be a huge difference between the traffic generated via a website that shows up on the second page of search results versus the coveted first. 
To show up on that first page requires a combination of factors. The information on a website needs to be properly structured and labeled using meta tags, page labels and title tags. Search-optimized websites also include well-written content, including articles, blog posts, Q&As, resources and other topics (visit windowanddoor.com for information about how to create said content). The third element of SEO success is the degree to which others have created links to your website. This is called link building. 
Once prospective customers have visited a company's website, the next step is converting them. That means having a site that convinces them that you are a skilled, reliable contractor, then having them call or fill out a lead form. That part of the process relies on having effective copy, visuals and proper positioning of content.
Organic digital leads are extremely cost-effective, as there is no incremental cost when they do come in. These leads tend to be well-qualified, since visitors have actively sought out your business. The downside is that the ability to grow is highly dependent on SEO mastery and investment.
2  Paid search
Paid search ads can put a business on the first page of search results; the company essentially buys traffic to its website. The most common way to do this is through text ads, purchased on a pay-per-click basis. The price of this type of campaign depends on the particular market a business is in and the degree of competition within it, but many companies can get clicks to their website for $3 to $5 per click. 
Pay-per-click can be attractive because the traffic from homeowners is those who are specifically searching for the window and door services you offer. And there is a scalability benefit where companies can purchase more clicks if the budget allows. Tip: be sure to rule out "negative keywords." Companies don't want to be paying $4 every time someone searches for terms such as "Microsoft Windows Installation," "Jim Morrison of the Doors," or "window cleaning."
The more important catch is that search traffic, once it hits a landing page or website, must effectively convert to leads. Many contractors fail because their landing pages are not optimized for mobile devices, which now account for approximately half of web traffic worldwide, according to a Statista report released in early 2020.
Otherwise, the challenges are the same as for organic web traffic: the difficulty of communicating and persuading through your site to engage, qualify and convert.
3 Social media
Facebook, Instagram, YouTube and other social channels have been media powerhouses for over a decade. But do they serve as an effective channel for new business leads? Not for small to midsize contractors. 
A company's Facebook page can round out a contractor's brand image and provide a place to connect to existing customers and show off recently completed jobs. In terms of organic lead generation, though, it doesn't often work. 
Paid ads are a possibility, due to the cost-competitiveness of the ads and the social media companies' ability to micro-target audiences. However, the success of social ads is highly dependent on strong creative execution, preferably via video, which most contractors don't have the time or expertise to develop. 
The main takeaway: no single marketing channel is likely to provide all of the lead volume a business needs to meet growth goals, but that doesn't mean that a company should invest in all channels equally. Focus an analysis on each channel's potential return on ad spend, ability to scale, and the cost and time to scale it efficiently. Choose the combination that provides the best overall ROI on your business's resources.